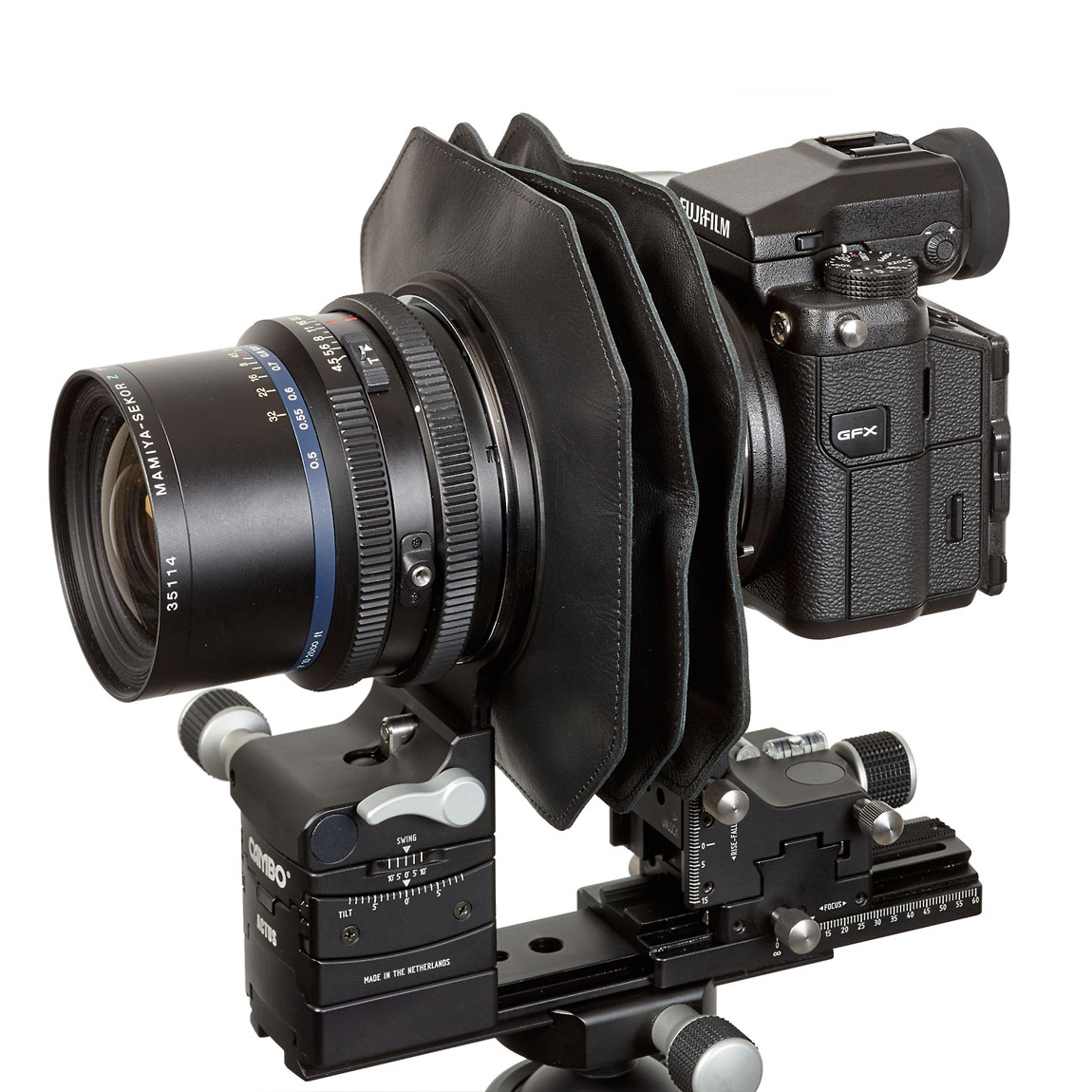 NEW ACTUS-MV VIEW CAM
Today marks the introduction of a new Actus alongside the well-known models: The ACTUS-MV.
This stands for Maximum Versatility and that's exactly what it offers. This is the view camera that is optimised for for studio use, while still being portable enough to suit the location photographer.
The Actus-MV is a 21st century view camera. It has all the refinements today's high resolution sensors require. Thanks to this modular design the same platform accepts mirrorless cameras, DSLR's and digital backs. No matter how your photography develops, the ACTUS-MV is ready and will evolve alongside camera and digital back technology.
ACTUS-MV System
ACMV-F50 KIT For GFX50 and GFX100S
ACMV-F100 KIT For GFX100
Fujifilm GFX100S:
B&H Photo / Amazon / Moment / Adorama
Fujifilm GFX100:
B&H Photo / Amazon / Adorama

Fujifilm GFX50SII:
B&H Photo / Amazon  / Moment / Adorama
Fujifilm GFX50R:
B&H Photo / Amazon / Adorama
Follow Fujiaddict on Facebook, Twitter, Instagram, and YouTube
Plus our owners' groups
Fujifilm GFX Owners Group
Fujifilm X-H Owners Group
Fujifilm X-T Owners Group
Fujifilm X-S Owners Group
Fujifilm X-Pro Owners Group
Fujifilm X-E Owners Group
Fujifilm X-A Owners Group
Fujifilm X100 Owners Group