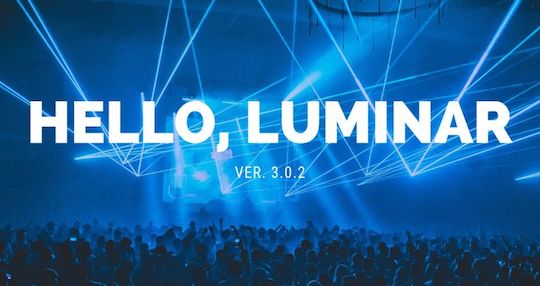 Luminar is still one of my goto apps for quickly producing images to share and it now supports even more Fujifilm cameras. If you want to grab a copy you can do so here and you can save $10 on your purchase by using the code FUJIADDICT at checkout.
Mac version new features:
DATABASE MANAGEMENT. Your Luminar image catalog database is automatically backed up to preserve your edits and metadata.  You can control the frequency of backups with the new Preference Panel.
PREFERENCE PANEL. Take control of your preferences settings by choosing Luminar 3 > Preferences. You can specify options for Cache, Catalog, and Automatic Backup.
IMPROVED HANDOFFS. If you're working with raw file or 16-bit image and use the File > Open In command, a high-quality 16-bit files is exported.
AURORA HDR INTEGRATION. Easily hand off bracketed photos to merge in Aurora HDR.  Just select multiple photos in your library and choose File > Open In > Aurora HDR.
LOCATE FOLDER. Have you moved or copied media to a new location? You can right-click on an offline folder and choose Locate Folder to select and reconnect files.
ADDING FOLDER IMPROVEMENTS. Change your mind when adding a folder? Just click Cancel to stop the current task.
IMPROVED NAVIGATION. Quickly switch between Gallery and Single Image view with dedicated toolbar buttons.
NEW LANGUAGES SUPPORTED. Use Luminar in more languages with new localizations: Chinese Simplified, Chinese Traditional, Korean, Portuguese, Russian, Italian
SAFER IMPORTS & COPIES. Luminar will alert you if you try to import or copy more files to a new destination when there's not enough hard drive space.
IMPROVED EXPORTS. If you try to export images that already exist in a location you'll be prompted to control if the files are overwritten or renamed.