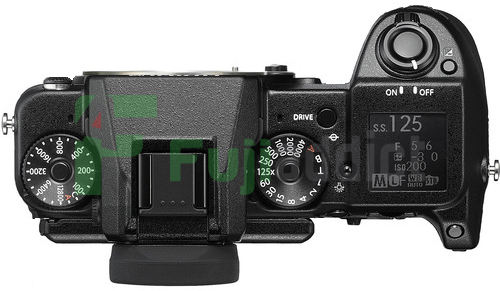 The past few days have been crazy for breaking rumors and FujiAddict sources really knocked it out of the park. So I have been asked to condense the release dates into an easy to read timeline with details, but hey when's the last time 6 cameras leaked with tons of details in 3 posts anywhere, but here?
2018
Fujifilm X-H1 Expected February 2018

IBIS
Max Framerate 4K :30fps. X-H1's Max Framerate HD :120fps
Higher quality video than X-T2
exposure compensation button instead of exposure compensation Dial
Sub Monochrome LCD Monitor
Fujifilm WP-126s battery
much bigger and deeper hand grip
same processor as X-T2
in X photographers hands today
dust and weather-resistant body
camera for both videographers and photographers
between $1900 and $2200

Fujifilm X80 will likely become XF10 due to a name change Launch date unknown
Fujifilm X-T100 Q1

include new XC 15-45 kit lens
Q1 is an opinion from source

Fujifilm GFX 50R Photokina 2018 (September 25 – September 30)

Price between $3,900 to $4,300
50MP sensor still
Range Finder Medium Format Mirrorless İntercangeable Lens Camera
Announcement or shipping ( which one is not clear ) will be at  Photokina 2018
Basically X-Pro version of GFX 50S

Fujifilm X-T3 Photokina 2018 (September 25 – September 30)

New Processor
Max Framerate 4K : 60 fps
2019/2020
Fujifilm GFX 100S Photokina 2019 (May 8th to 11th) 0r 2020

very expensive
IMX461 Sensor, which we spotted first a long time ago
You can read the individual rumors (1, 2, 3, 4) and I will be writing about the various cameras listed above more in the future because I think we can make some safe inference like the video-centric X-H1 should have a grip with XLR jacks or even a guess/wish that maybe the video finder can be removed so that you can securely mount something like an ATMOS on top. It's highly likely Fujifilm designed the X-H1 to do much of what the Panasonic GH5 does and more, while the X-T3 will likely be a Sony a9 killer. It's important to use the right tool for the job.
Please don't forget to follow us on Facebook, Twitter, Instagram
Plus our owners' groups
Fujifilm GFX Owners Group
Fujifilm X-H Owners Group
Fujifilm X-T Owners Group
Fujifilm X-Pro Owners Group
Fujifilm X-E Owners Group
Fujifilm X-A Owners Group
Fujifilm X100 Owners Group