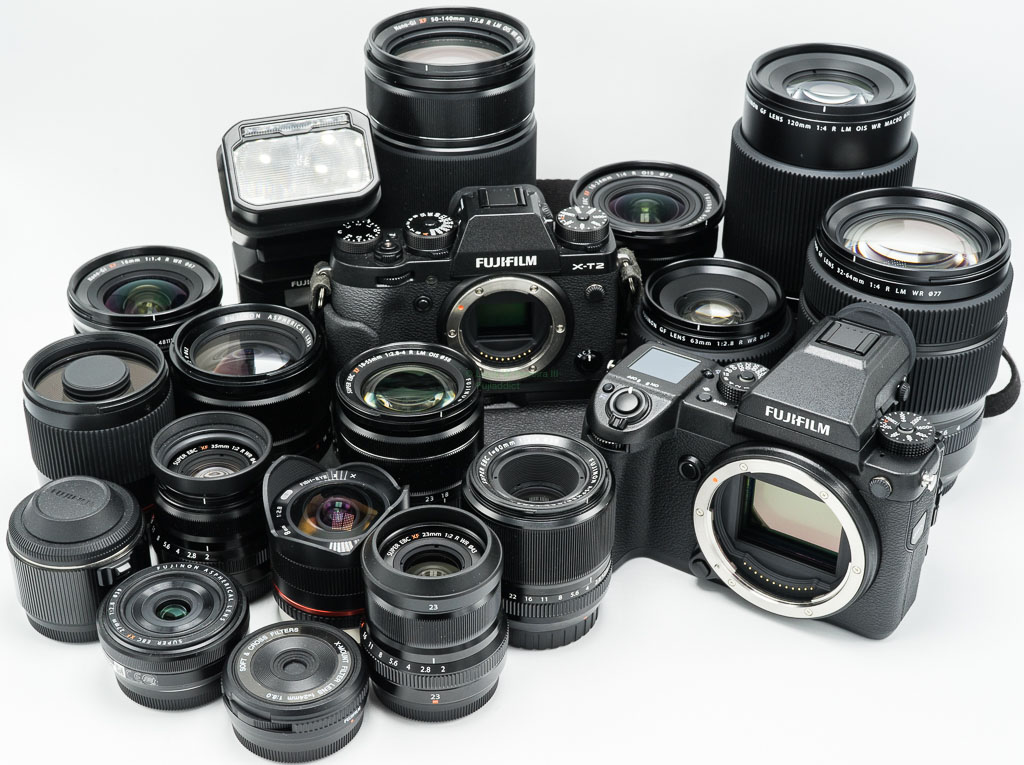 Now the Fujifilm X-H1 makes a lot more sense to me and hopefully, it will make more sense to you too. Here is the info I received almost exactly word for word. This source broke everything about the GFX and the XF80 here first, which was copied by everyone else reporting rumors so they are very on point, whether sites cited me or not…
X-H1 will be shipped at February 2018

There is a exposure compensation button instead of exposure compensation Dial (like GFX50)

There is Sub Monochrome LCD Monitor,   displays main settings  (like GFX50s)

X-H1 have much bigger and deeper hand grip, so size of X-H1 will be  between X-T2 and GFX50s.

X-H will have different processor, very fast

Right now, some X photographers are testing X-H1 camera

İt will be dust and weather-resistant body too. As Everybody knows, İt is a IBIS camera.

İt is a camera for both videographers and photographers. Fujifilm says " both of videographers and photographers will be satisfied"

İt is a Hybrid Camera

And price there will be between 1900$ and 2200$
So it looks like Fujifilm is going to produce a more professional video-centric camera to compete with the a7/GH5, which is good news for fans. Also, the inclusion of a faster processor probably means that the camera will do 4k 60p in camera along with including some form of 6k photo mode. Maybe we will also get internal log and 4:2:2 like the GH5. We can only hope the X-H knocks out cameras like the GH5, but what about the GH5s?
For all those wondering about the X80 it looks like the XF10 will replace the X70, but you can read the information below. Also, the X-T100 is apparently coming out the first quarter of 2018 with a new XC 15-45 kit lens. We haven't heard much about the X-T100, but this is the first credible rumor I have come across and you can read the text below.
A new camera is coming instead of X70 camera but the name of camera will not be X80.  İt may be called XF10 ( it is not clear) or even X10F for first.

New camera probably (not exact) will be with bayer sensor. ( shipping may be  first quarter of 2018).(when I get more information,I write)

XT-100 camera also is coming with new XC 15-45mm kit lens (no information about shipping date.  İn my opinion, it will be first Quarter of 2018)
It's been an amazing year and I have one more huge rumors coming later today from my source. Make sure you join our new Fujifilm X-H Group and Fujifilm X-H Page on Facebook. Also, don't forget to sign up for notifications via the red bell on the site and follow Fujiaddict on Facebook and Twitter.