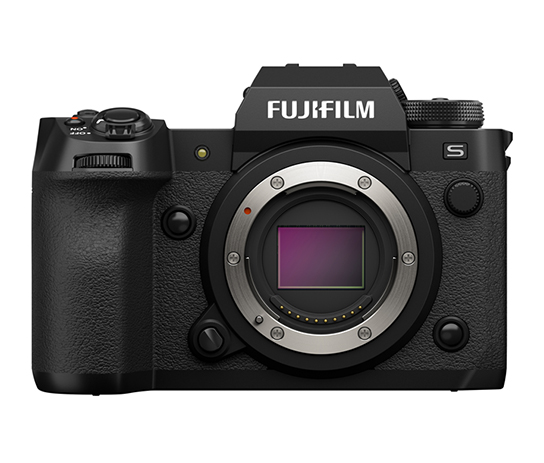 The Fujifilm X-H2S was Map Camera's top seller by a large margin in July. It is also good to read that the supply of Fujifilm X-H2S cameras was abundant at launch, with a steady supply p0st launch. It is also interesting that 4 of the top 5 selling cameras were APS-C. The full translated statement about the X-H2S and the rankings can be found below:
"FUJIFILM X-H2S", which was released on July 14th, won the first place with a big gap to the second place and below.
Fujifilm's first place win since X-S10 in November last year. FUJIFILM, which has been in a slump recently, has released a long-awaited new model for users.

No matter what you say, attention is its high-speed continuous shooting performance. Equipped with a newly developed sensor, the signal readout speed has been successfully increased to about four times that of the current model. Blackout-free continuous shooting at 40 frames per second is now possible.

Equipped with a large-capacity buffer memory, the number of continuous recordings during continuous shooting has increased significantly. In addition, the algorithm has been revamped to improve AF accuracy for tracking moving objects, etc., achieving the highest level of performance for shooting moving subjects such as sports and animals.

Its performance has become a big topic even before its release, and we have received many reservations. We were worried about the supply shortage of popular models, but the number of initial arrivals was abundant, and this time it was an overwhelming victory. Supply is still stable. It will be interesting to see if he will lead the revival of FUJIFILM.
New Digital Camera July Ranking
First place
FUJIFILM
X-H2S
mirrorless single lens camera
2nd place
Canon
Canon EOS R7
mirrorless single lens camera
3rd place
Canon
EOS R10
mirrorless single lens camera
4th
SONY
α7IV
mirrorless single lens camera
5th place
SONY
VLOGCAM ZV-E10
digital movie camera
6th place
Canon
EOS RP
mirrorless single lens camera
7th place
RICOH
GRIIIx
compact digital camera
8th place
Canon
Canon EOS R5
mirrorless single lens camera
9th place
Canon
Canon EOS R6
mirrorless single lens camera
10th
Nikon
Z9
mirrorless single lens camera
Fujifilm X-H2S:
B&H Photo / Amazon / Moment / Adorama
Fujinon XF18-120mm f/4.0 LM PZ WR:
B&H Photo / Amazon / Moment / Adorama
Fujinon XF150-600mm f/5.6-8 R WR:
B&H Photo / Amazon / Moment / Adorama
Follow Fujiaddict on Facebook, Twitter, Instagram, and YouTube
Plus our owners' groups
Fujifilm GFX Owners Group
Fujifilm X-H Owners Group
Fujifilm X-T Owners Group
Fujifilm X-S Owners Group
Fujifilm X-Pro Owners Group
Fujifilm X-E Owners Group
Fujifilm X-A Owners Group
Fujifilm X100 Owners Group
via MapCamera