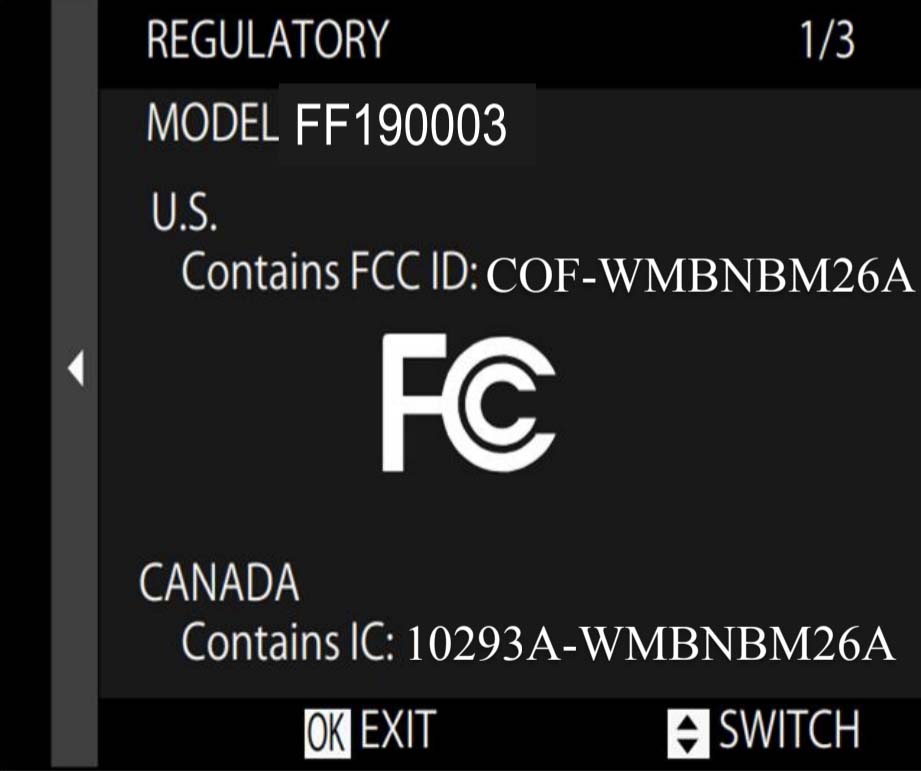 Nokishita found the FF190003 with the FCC, which should become public on January 17th, 2020. The leaked screens might be from two cameras as Nok believes the menus are all from the GFX50R, while the final image is a truly new one. Make what you want of it until we can tell you more.
Procedure to show the e-label

Fujifilm's unpublished digital camera "FF190003" passed FCC certification. Appearance images are not open until January 17, 2020. [Correction] The menu screen is that of "GFX 50R", and only the last one appears to be a new model screen.
via Nokishita