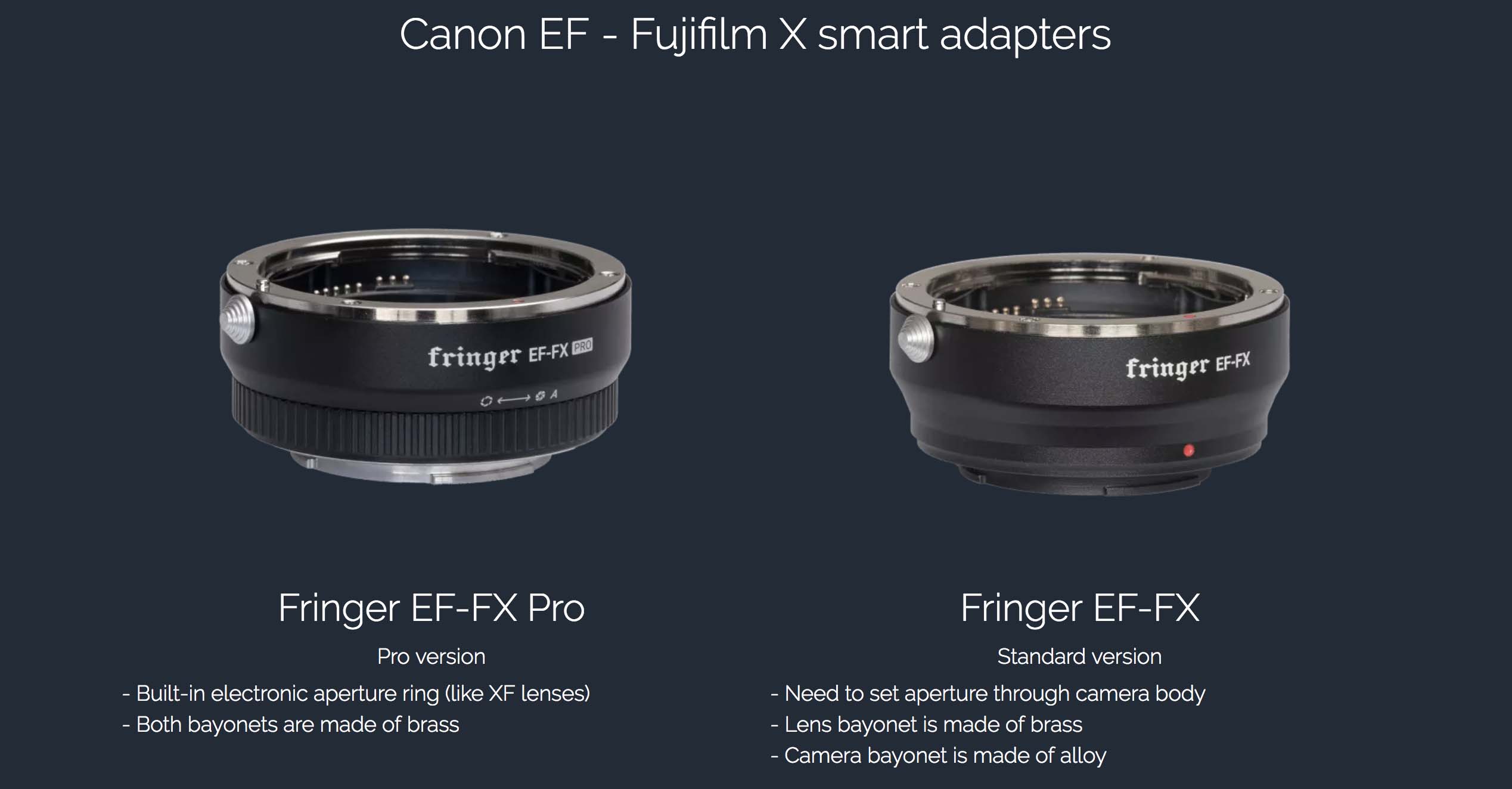 Fringer EF-FX smart adapters got firmware update again. The new version (v1.20) mainly address the following issues:
Bug fixed: After certain period of time, Pro version may stop saving last aperture setting when you turning off your camera and turning it on again.
Fixed wrong max aperture displayed issue for 70-200 and 100-400 when using 1.4x and 2x teleconverters.
Fixed image stabilizer not working anymore issue for some Sigma lenses when the OS switch is turned to off and then back to on.
Added Sigma100-400/5-6.3 OS Contemporary (C017) to the tested and optimized lens list.
The new firmware files and release notes can be found here.
The Fringer EF-FX is still out of stock, but Fringer Spring Savings is still going on.
via FringerDev