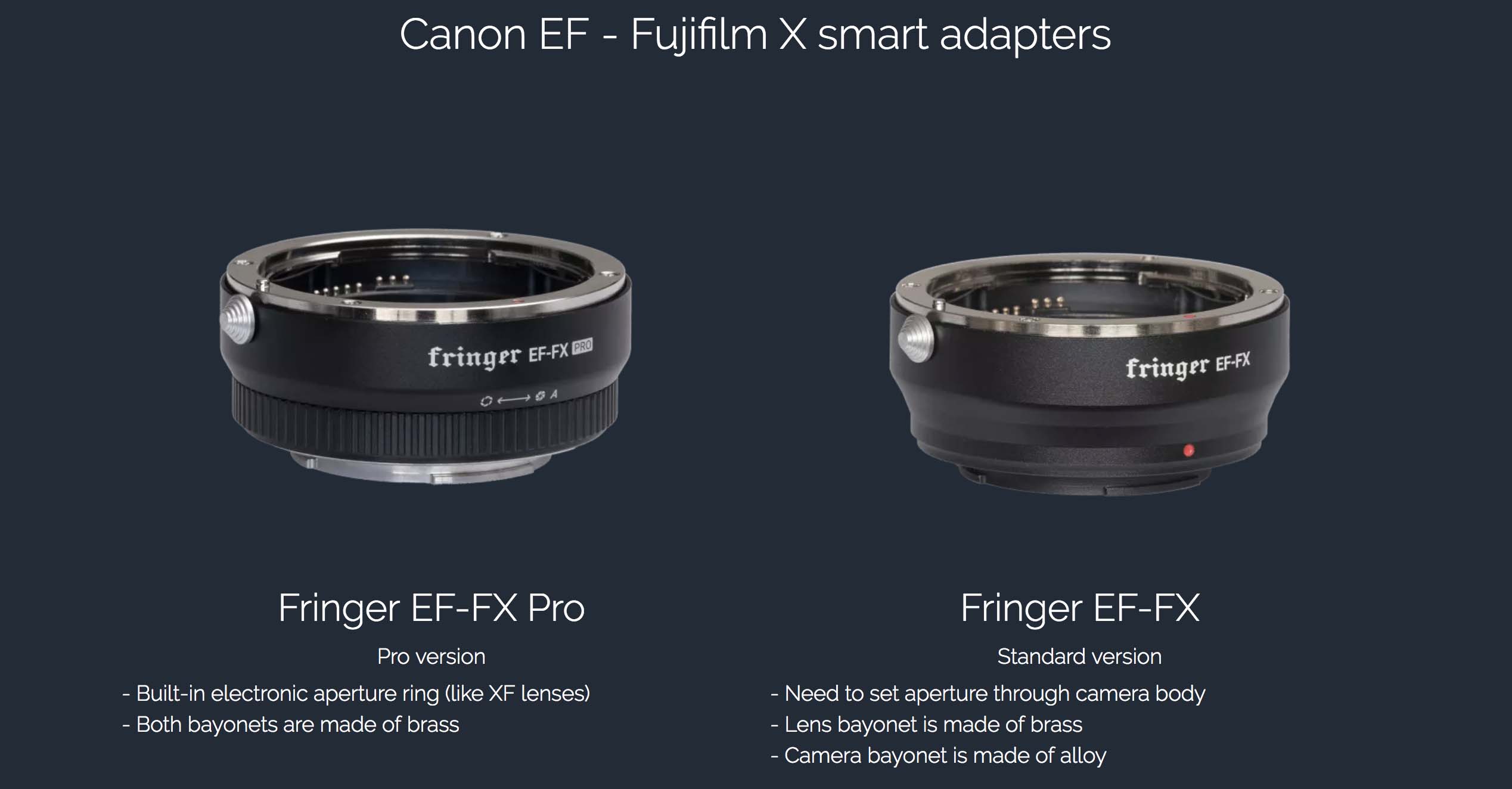 Currently only Fringer EF-FX Pro is available starting at $299 and you can order it here with the EF-FX TBA. Quantities are limited so be sure to grab yours fast. You can also check out our past coverage of the Fringer EF-FX here.
"We are proud to announce the release of Fringer EF – X mount smart adapters. There are two version, i.e. Pro version and none pro (standard version). Currently, only the Pro version is available on Fringer's official website for $299 (plus $25 international expedited shipping). Please be noted that only very limited quantity is available now and it may sell out soon.
Fringer EF-FX Pro has built-in electronic aperture ring. You may set aperture value through the aperture ring just like the Fujifilm XF lenses. Meanwhile, both bayonets of the Pro version are made of brass.
The standard version doesn't have aperture ring. You need to set aperture value through the camera body. And its camera side bayonet is made of alloy. The price of the standard version is TBD.
Unlike the smart adapters for GFX50s, the key of the high performance AF on X mount is phase detection focus points' support. So far we tested and optimized more than 40 EF mount lenses (see this list) to support all the PDAF focus points on X mount mirrorless (X-Trans II and III CMOS only). When using these lenses, PDAF will be activated. That means faster and more accurate AF. For lenses not on that list, most of them can work under CDAF mode. AF may be slower and error prone. And AF-C may not be usable. For a few lenses not on that list, especially some Tamron lenses, there may be compatible issues preventing them from working on the adapter. If you encountered that problem, please wait for firmware updates for better lens compatibility. The list of tested and optimized lenses would keep expanding in the future through firmware updates."
via Fringer