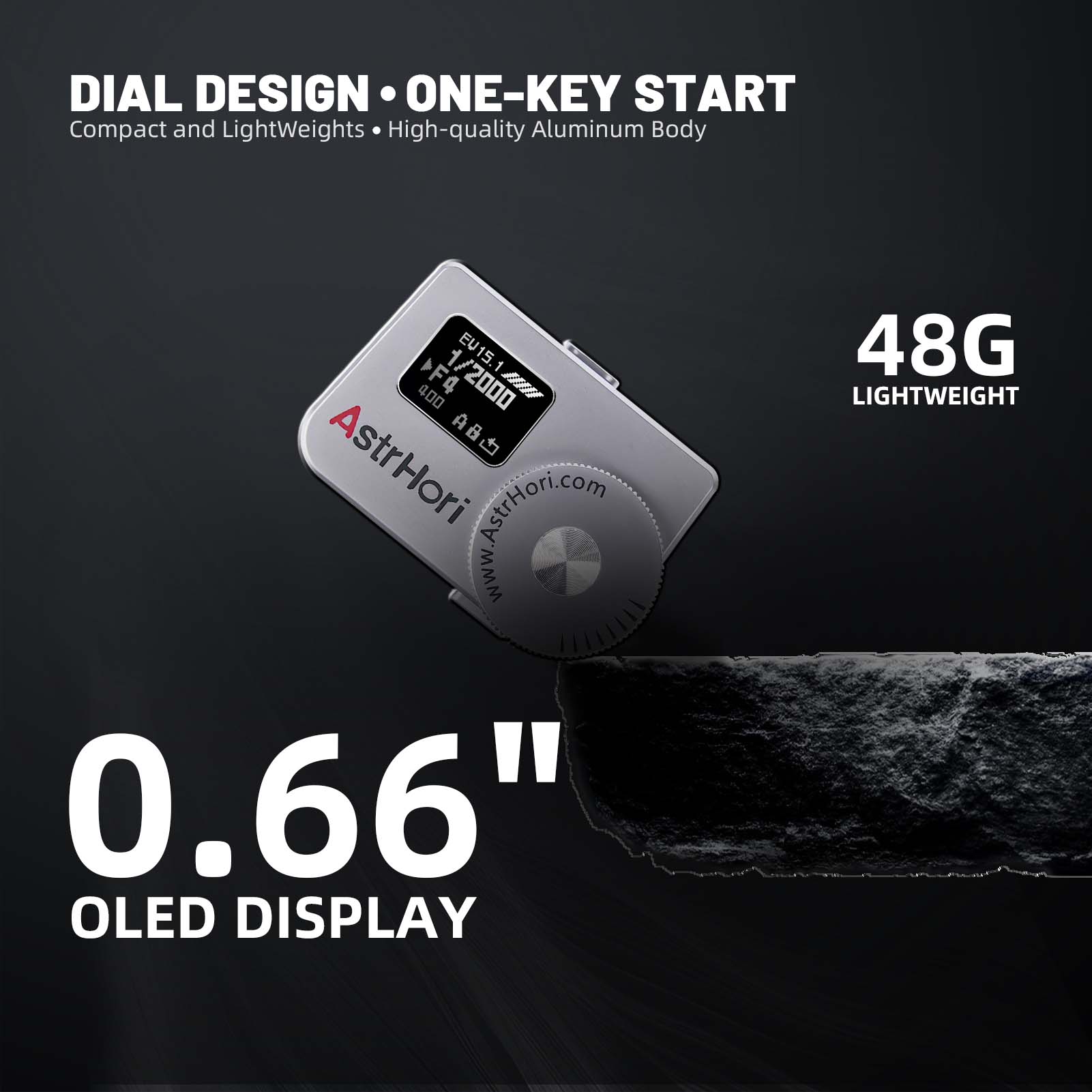 AstrHori just announced a unique new light meter, the AstrHori AH-M1 Light Meter, that you can find on Amazon. It reminds me of the old analog light meters that photographers used with cameras like the Leica M3. It would pair great on a Fujifilm X100 camera to help create a classic Leica-like photography experience.
Real-time Light Metering: The AstrHori AH-M1 light meter can continuously track the changing light values in real-time, It has two metering modes, A and T modes. With known ISO sensitivity and shutter speed, the light meter provides the correct aperture value for proper exposure. Alternatively, with known ISO sensitivity and aperture value, it provides the correct shutter speed for proper exposure, ensuring the intensity of light meets the requirements of the shot.

Full-metal Built, Lightweight and Compact: The AH-M1 light meter from AstrHori is made of full aluminum alloy, with a simple and elegant appearance, high strength, fast heat dissipation, good protection for components, and easy to clean the metal surface. The lightweight design makes it one of the smallest light meters on the market, weighing about 45g.

Adjustable Cold Shoe Position: The cold shoe position is adjustable to be compatible with various old cameras. Using the included L-shaped hex wrench, the cold shoe position can be adjusted to the left, right, center, or inverted to accommodate old cameras with dials or obstacles around the cold shoe.

Long-lasting battery life: Equipped with a built-in 120mAh lithium battery, the AstrHori AH-M1 light meter can continuously measure light for about 12 hours. It uses a USB-Type-C charging port and can be charged with a 5V power source. It takes approximately 40 minutes to fully charge (Tested by computer's USB port). If there is no operation for 10s or 25s, it will enter a low-power sleep state and automatically shut down after about 3 hours of sleep.

OLED Display Screen: Equipped with a 0.66-inch electronic display screen, it shows real-time exposure parameters such as exposure value and exposure compensation, shutter speed, aperture value, ISO, battery level, aperture/shutter priority (A/T), lock icon, and loop mode.