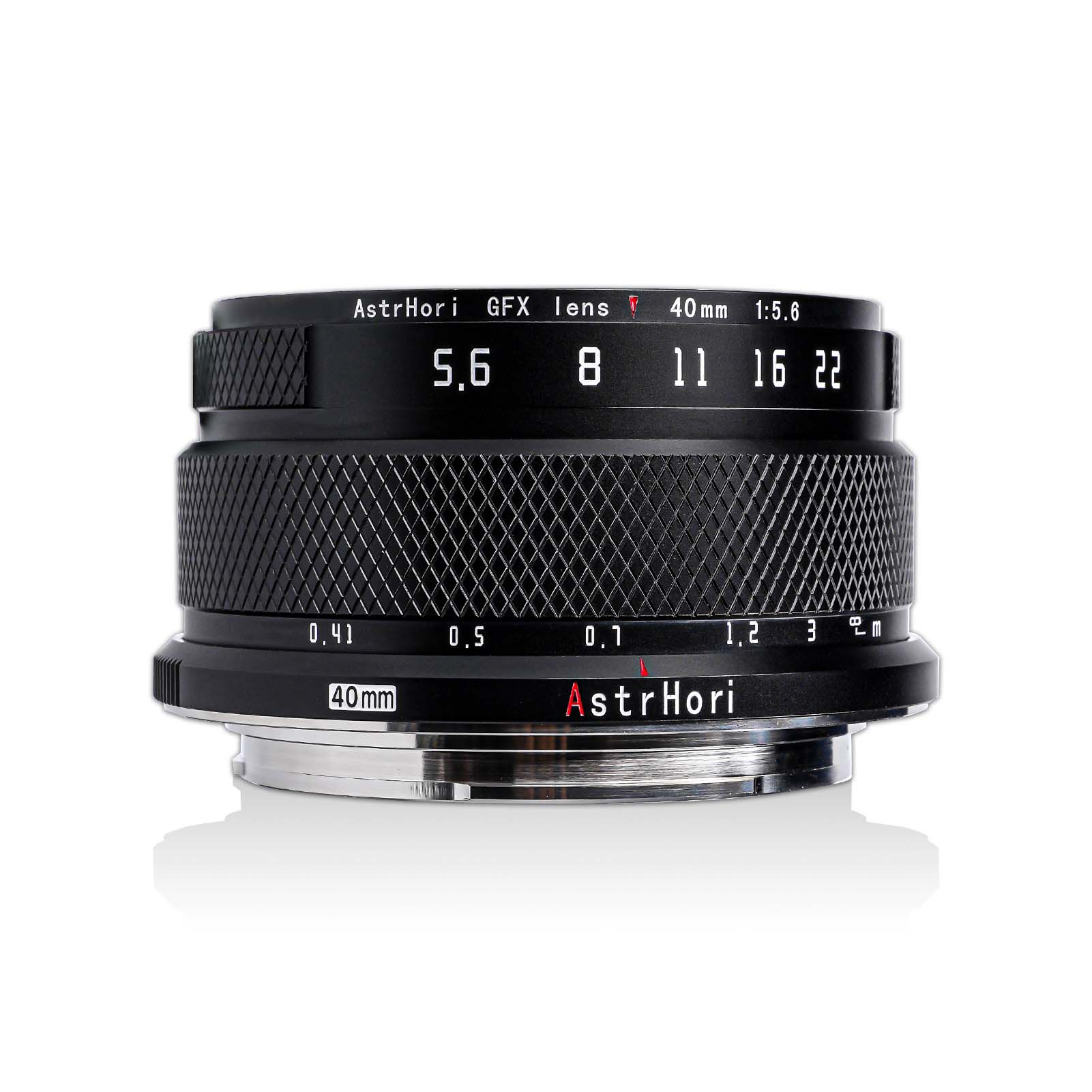 AstrHori announced the AstrHori 40mm f/5.6 that can be purchased on Amazon.
About this item
Medium format lens: 40mm F5.6 Medium format lens for Fuji GFX-mount Cameras, perfect for portrait, architecture, night view and Landscape photography.

Charming and unique pentagonal starburst: the AstrHori 40mm F5.6 will present a pentagonal starburst effect at the aperture of F8, especially when shooting night scenes or portraits at night, it can create an amazing ambience.

Compact and lightweight: Weight only 333g, a good-looking compact size mounted on the camera, does not increase the burden on your journey.

Precise focus ring operation: the focus ring is evenly damaged for more precise and smooth operation, and there there is a special stepped design between the focus ring and the aperture ring to avoid accidentally touching other parts during operation.

Compatibility: Medium format 40mm F5.6 for Fuji GFX, GFX 50S, GFX 50SII, GFX 50R, GFX 100, GFX 100S, GFX 100 IR Ver.