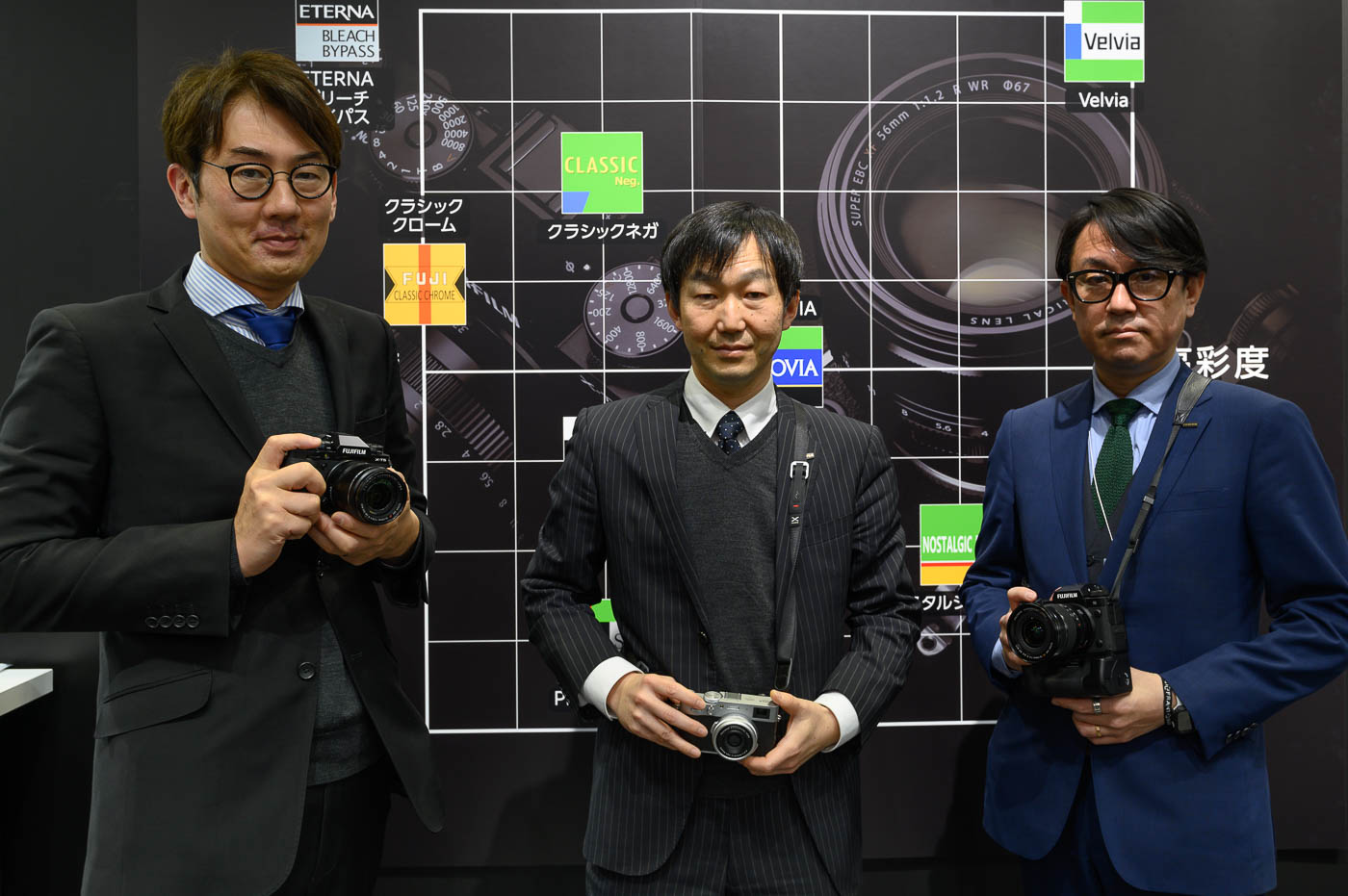 French website Phototrend posted its full interview with Fujifilm managers here, but you can find a translated concise summary of the interview bullet pointed below:
5th generation X-Trans
X-Trans 5 was in development for around 4-5 years and the development of the X-H2 took about 2 years.
The 26MP stacked sensor in the X-H2S isn't reserved for the X-H2S, but they do not currently have another application for it that would make sense.
Autofocus Improvements
AI and deep learning are a big part of Fujifilm's AF system now and the latest firmware update for the X-H2S reflected user feedback which has helped Fujifilm improve camera performance.
Fujifilm AF improvements come from improving the data set that the deep learning is trained on and improving the algorithm itself to obtain better AF performance.
Detection and focus are different but Fujifilm needs both to improve performance and achieve precise focus.
Fujifilm is also confident about their AF improvements for videographers and they have received positive feedback from sports videographers ance for video.
Still, image AF needs to be quick while video AF needs to be smooth, stable, and precise since it is part of cinematic expression so they are developed differently.
Flagship Camera Discussion
Releasing the X-H2S and X-H2 before the X-T5 doesn't seem to have impacted sales and the X-T5 is selling quite well compared to past cameras.
The new X-H is a new category of camera that doesn't take anything away from X-T.
Fujifilm X-T5 is more photography centric.
Fujifilm believes that some thought they were doing away with the classic dials due to the new X-H, but they preserved them.
Fujifilm felt their traditional dials were still the best fit for the X-T line.
Fujifilm hasn't forgotten about the Fujifilm X-Pro, but they only want to release new cameras when they are necessary and useful so they are waiting for that point in time to announce the Fujifilm X-Pro 4.
Fujifilm X100V
Fujifilm is aware of the X100V being popular among young people and believes it is due to its retro look and the retro look photos from it can have with the film simulations and superior color science.
It is also popular because there are no lenses to buy so you just go out and use it.
The Fujifilm X100 is a gateway device that gets users into Fujifilm's system.
Fujifilm is producing as many X100V as Fujifilm can.
If demand would stop growing they would catch up in 2-3 months, but it is still growing.
Fujifilm is grateful for the level of interest
Supply chain
Fujifilm already has multiple factories in various countries so all they can do to avoid disruption at this time is find additional sources for parts or make design changes with similar components to reduce the risk of shortage.
X-Mount/G-Mount Glass
Fujifilm opening up its protocols has been received very positively and gives users more choices on X-mount which is a good thing.
Fujifilm's lens sales continue to grow alongside third parties so it has been a healthy move to grow X-mount.
Most Fujifilm X-mount owners have 2.5 lenses per body.
Most F-mount owners have at least 3 lenses per camera.
The XF18-55mm f/2.8-4 is a great kit lens
Future Stuff
It's great to sell more cameras and lenses so there isn't a preference to sell one over the other.
Nothing to say now about the future of GFX but the system is still in development.
Fujifilm probably could build a GFX for sports photographers since they have a processor capable of it now, but the size and weight of GF lenses is different and the depth of field management is way different so it will take them time to get high performance out of the GFX and they can't say when or how it could happen.
Fujifilm believes there is a market for GFX sports photographers and some photographers even used the GFX100S to shoot the Tokyo Olympics and other events.
Fujifilm has one production team making XF and GF lenses with people assigned to different projects so the team is divided into several groups.
Fujifilm is always thinking about how XF and GF pair together for work.
Digital demand has remained strong and Fujifilm anticipates that it will remain strong for them.
Most people that use cameras today are enthusiasts so they believe the overall market will remain stable as long as manufacturers continue to offer superior devices for users.
There isn't much of a difference between the US, Europe, Asia, or Japan as the market has more or less completely shifted towards hybrid cameras and every manufacturer is now developing them.
Fujifilm is glad they got into hybrid cameras early because they have a pretty complete system to offer now as a result.
Fujifilm mentioned at the X-Summit that they would continue trying to improve and renew XF lenses and they are happy with the progress they have made but they cannot be satisfied with the status quo so improvements will continue to come.
Fujifilm X-T5 Black:
B&H Photo / Amazon / Moment / Adorama
Fujifilm X-T5 Silver:
B&H Photo / Amazon / Moment / Adorama
Fujifilm X-H2:
B&H Photo / Amazon / Moment / Adorama
Fujifilm X-H2S:
B&H Photo / Amazon / Moment / Adorama
Follow Fujiaddict on Facebook, Twitter, Instagram, and YouTube
Plus, our owners' groups
Fujifilm GFX Owners Group
Fujifilm X-H Owners Group
Fujifilm X-T Owners Group
Fujifilm X-S Owners Group
Fujifilm X-Pro Owners Group
Fujifilm X-E Owners Group
Fujifilm X-A Owners Group
Fujifilm X100 Owners Group