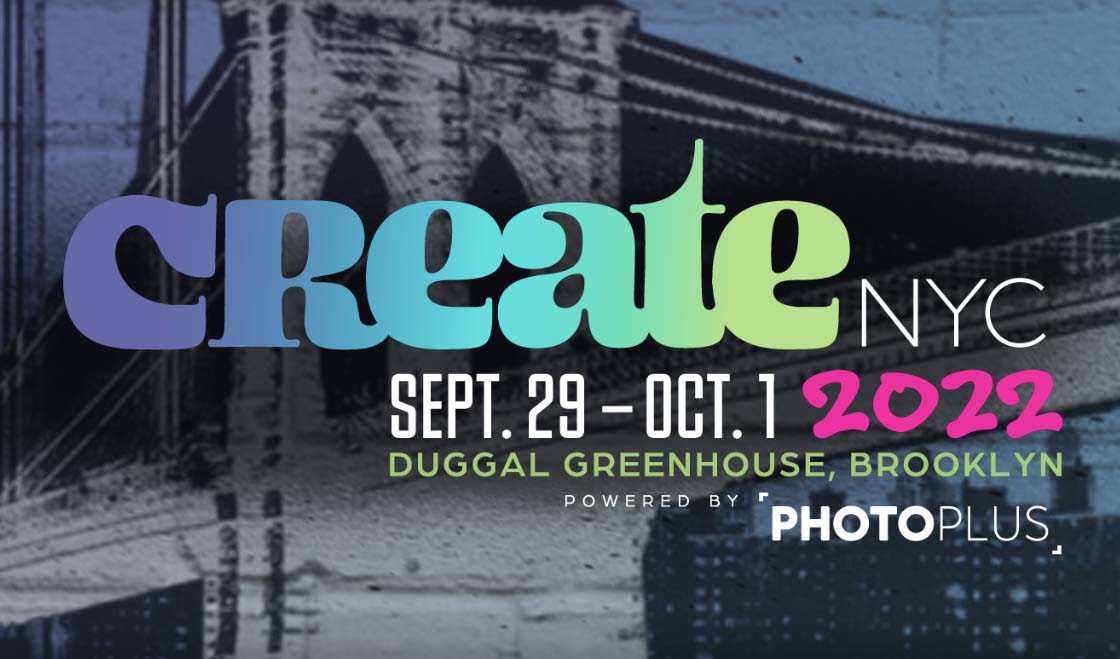 PhotoPlus which generally happens around the end of the years is now Create NYC powered by PhotoPlus. You can read the press release below:
PHOTOPLUS Embraces New Identity as Create NYC, Relocates to Brooklyn to Welcome Creator Community
After two years of in-person event cancellations due to the COVID-19 pandemic, PHOTOPLUS is proud to return this year as Create NYC Powered by PHOTOPLUS. To be held from September 29 to October 1, 2022, the three-day event leaves the Jacob Javits Convention Center for the Duggal Greenhouse in Brooklyn, NY.
The photography industry's premier trade show morphs into a festival experience. Create NYC immerses attendees in anything and everything Image Culture. It celebrates all visual storytellers whose work crosses various platforms, expresses shared experiences, inspires dialogue for change, and blurs the lines between art and cultural relevance.
Create NYC puts education and experience first, featuring a main stage of dynamic speakers who will strike meaningful conversations about the impact of imagery on society. Additionally, the event will offer attendees the opportunity for intimate educational moments through creator walks, sessions, and lab-style workshops – all known as Creator Experiences led by engaging visual creatives, including photographers, filmmakers, editors, artists, and more.
Tickets for Create NYC will be available starting June 13. Unlike in previous years, ticket quantities will be limited.
"The decision to reimagine PHOTOPLUS into Create NYC was in response to demand from a rapidly growing emerging creator community," said Create NYC Show Director Joseph Kowalsky. "The definition of an imaging professional and visual storyteller has broadened. Create NYC aims to be the home for all using imaging technology to create stories that trigger emotion and impact society."
via PhotoPlus