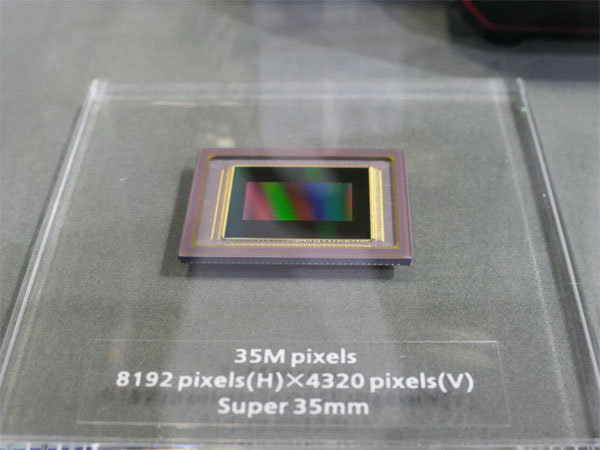 Fujifilm and Panasonic have been collaborating on organic sensor technology for a while and the above sensor might be the first real-world application to come from their collaboration. Monoist spotted the sensor at the 4th 4K / 8K Video Technology Exhibition.
Organic CMOS sensors replace the silicon photodiode cites with an organic thin film that has a larger light absorption coefficient. The above chip has a resolution of 35MP (8k) with support for wide dynamic range and global shutter. Global shutter is difficult to deploy in traditional sensor technology because it generally causes resolution and dynamic range to drop as a trade-off, but Organic CMOS is not similarly impacted.
Panasonic's organic CMOS sensor has a dynamic range four times that of traditional CMOS sensors that have an 8k resolution. Further, Panasonic believes that next-generation organic CMOS technology will have ultra-wide dynamic range technology providing up to 100 times the dynamic range of current Organic CMOS sensors and 400 times the dynamic range of CMOS sensors by using two sensitivity detection cells, a high-sensitivity cell and a high-saturation cell.
The 35MP Super 35mm sensor very well could be the new sensor coming in the Fujifilm X-H2, but it's unlikely Fujifilm will leave Sony anytime soon.