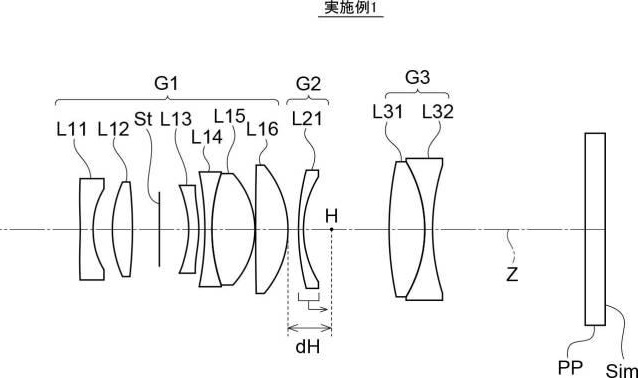 Asobinet found an interesting patent that could end up released as a Fujinon XC30mm f/3.5 or XF30mm f/3.5. If this lens is produced it should be very compact and it will be a very dark lens for the X mount lineup.
Overview
[Publication Number] Japanese Patent Application Laid-Open No. 2021-173847 (P2021-173847A)
[Publication date] November 1, 2021
INDUSTRIAL APPLICABILITY: Imaging lens and imaging device
[Application date] April 23, 2020
[Applicant]
[Identification number] 306037311
[Name or name] FUJIFILM Corporation
PROBLEM TO BE SOLVED: To provide an image pickup lens which is compactly configured, has good optical performance, and is advantageous for speeding up focusing, and an image pickup device provided with the image pickup lens.
Example
Focal length: 30.85
F value: 3.51
Angle of view: 47.8
Via Asobinet