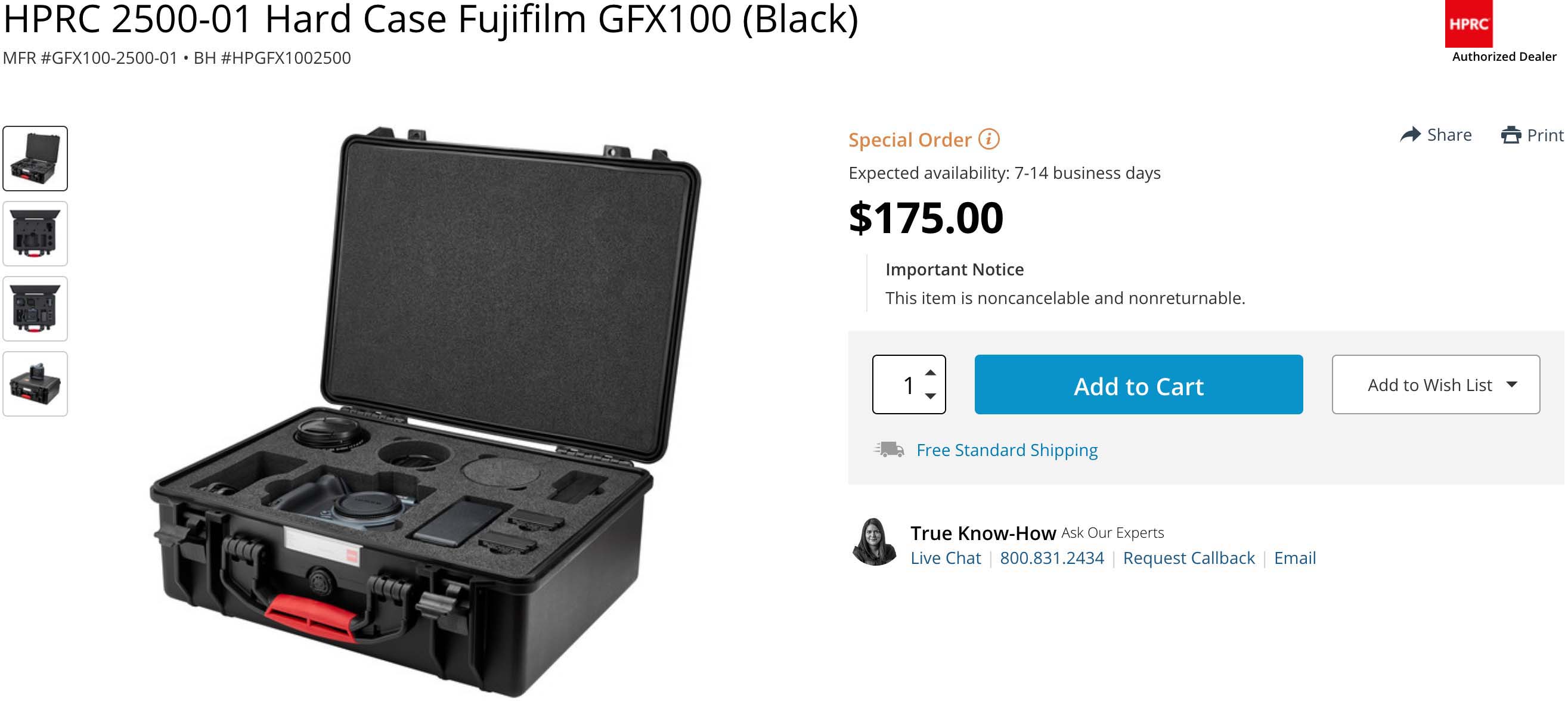 Almost two years ago FPS (Fujifilm Professional Services) sent out a great carry on case for the Fujifilm GFX50S to its members. I was really hoping they would continue providing members with exceptional products like these in the years to come, but FPS slowed down and this last year FPS started to feel more like a yearly fee to pay than a useful service for my professional products.
Well shortly after I wrote my review of year 3 of FPS I came across the above updated HPRC case with an insert for the Fujifilm GFX100 that you can't purchase separately yet. So I decided to contact FPS to see if one was available separately and they found one for me after a few days of research that I should receive in the coming weeks. FPS might not be offering gifts like they used to at this time, but the representatives are certainly responsive and go above and beyond to be helpful.
That being said if you haven't received the HPRC from FPS you can buy one at B&H Photo and if you can think of anyways that FPS can improve, I suggest reaching out to them because they are very responsive and receptive to feedback. It might just be that users will have to push FPS to become the best service it can be.
Follow Fujiaddict on Facebook, Twitter, Instagram, and YouTube
Fujifilm GFX News, Rumors, and Collaboration
Fujifilm GFX Owners Group
Fujifilm GFX Page
Fujifilm GFX100: B&H Photo / Amazon / Adorama
Fujifilm GFX50R: B&H Photo / Amazon / Adorama
Fujifilm GFX 50S: B&H Photo / Amazon / Adorama