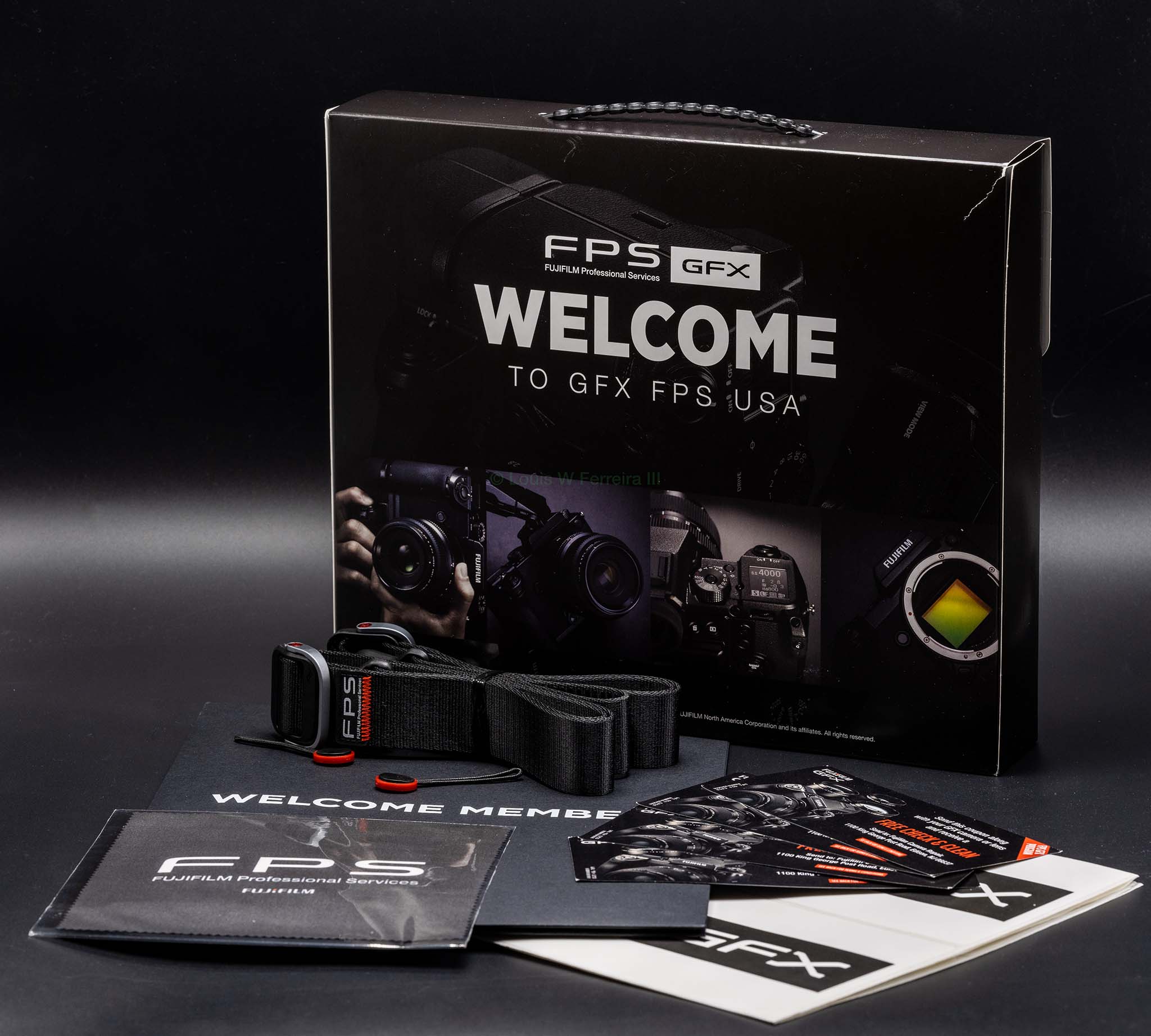 I signed up for Fujifilm Professional Services when it first started to report on the service from its launch and it has been a bumpy few years. The first year Fujifilm sent out a good amount of gifts (1, 2) and I received an adequate amount of goodies in addition to the benefits to justify renewing for a second year.
Shortly after I renewed my membership for a second year I found out about how much better FPS was in other countries and became hopeful that these benefits would come to the United States. Unfortunately, they have not and FPS became significantly worse in the US than it was during the first year. Gone were the gifts coming randomly in the mail and didn't even bother to reach out to me for my third-year renewal. It was only after I reached out to Fujifilm that I found out my membership just expired and that I needed to renew it, so I lost free cleaning, which I typically do before renewal and so I basically received nothing for my second year of membership beyond the renewal gift.
The renewal process for year three had the same cumbersome process as year two, where they sent me an invoice that I had to pay via a website after asking to renew. The renewal gift was also exactly the same as year two so I contacted FPS to see if there were options, because I already have too many camera bags. FPS gave me the option of receiving a Peak Design slide camera strap with the FPS logo on it instead, so at least that was something, but they didn't send any hats with it like they had in past years.
Now I am not saying that FPS should strickly be about gifts, but all they are offering GFX owners at this time is a relatively quick turn around for repairs and a decent amount of check and clean vouchers that might cover getting your entire GFX kit cleaned yearly if you just have a few lenses, but is that enough? Honestly, I probably wouldn't have renewed FPS if I didn't feel it should be covered on FujiAddict, because I can get plenty of free cleanings locally instead of having to ship my camera out for a few days. If things do not change than Fujifilm really should lower the yearly price to $200.
I still would really like to see the FPS program cover X gear and it would be great if members automatically received a loaner every time they shipped equipment in to be cleaned or repaired. Better yet Fujifilm could partner with a national brand like Best Buy and give us a point of contact in the store to have our equipment cleaned, but I do not think Fujifilm is big enough to pull that kind of arrangement off. They should also establish a tiered reward system for their renewal gifts that scales up as your membership gets older so that you do not get a ton of duplicate merchandise.
The program needs to improve if Fujifilm thinks photographers are going to pay $500 a year for FPS. The lack of contact about my renewal and lack of improvements to the program over the past two years makes me think that FPS is going to fail as a program. I am still hopeful that FPS will turn things around this year with the launch of the Fujifilm GFX100, but I think the old adage that we live in hope and die in despair will come true with Fujifilm Professional Services. You can read more about the FPS Program here or sign up if you are hopeful that it will get better.
Follow Fujiaddict on Facebook, Twitter, Instagram, and YouTube
Fujifilm GFX News, Rumors, and Collaboration
Fujifilm GFX Owners Group
Fujifilm GFX Page
Fujifilm GFX100: B&H Photo / Amazon / Adorama
Fujifilm GFX50R: B&H Photo / Amazon / Adorama
Fujifilm GFX 50S: B&H Photo / Amazon / Adorama