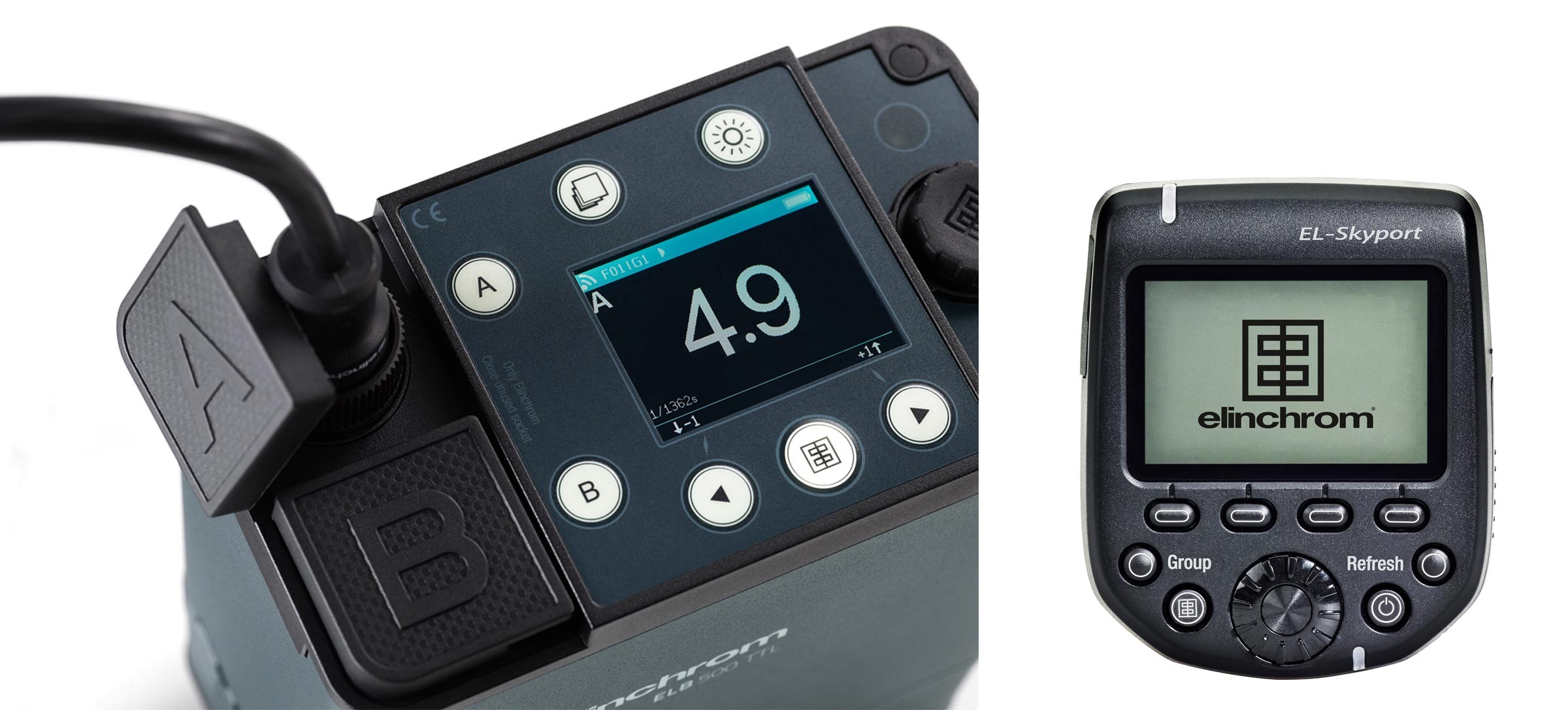 Elinchrom Brings ELB 500 TTL Compatibility For Sony And Olympus Users With Fujifilm To Shortly Follow
Canon®, Nikon®, Sony®, Olympus® and Panasonic® users can now have it all. All existing Elinchrom HS Transmitters can be updated to the Transmitter PRO version, which includes TTL functionality for the ELB 500 TTL.
Right after Nikon and Canon, Hi-Sync, HSS and TTL are now available for Sony and Olympus users too.
TTL, HSS or Hi-Sync. All features a photographer may need are now compiled in one single transmitter.
Using an ELB 1200 with Hi-Sync synchronisation or an ELB 500 TTL with HSS, the Transmitter PRO will detect automatically in which mode to switch. Even better, using an ELB 1200 with a Hi-Sync head along with a ELB 500 TTL in the same setup is possible (manual mode). Hi-Sync and HSS just work seamlessly.
Compatibility for all with the ELB 500 TTL.
The ELB 500 TTL is the ideal tool for photographers who find themselves in time sensitive shooting environments where the inherent speed of TTL lets them capture images at the speed of life or for those who simply prefer the convenience of TTL.
The "Manual Lock" functionality allows photographers to get an initial "lock" on their exposure in TTL and then switch to manual mode to further adjust their exposure as they need or to explore different creative effects.
A new version (2.2) for Canon and Nikon also brings more features, stability and support for third part devices such as Rotolight.
These features are built-in right from the start on versions 2.1 for Sony and Olympus.
Fujifilm, the wait is over.
Users of the long-awaited Transmitter for Fujifilm will soon be rewarded for their wait. The Transmitter PRO for Fujiilm will be available in September.
Elinchrom Skyport: B&H Photo / Amazon / Adorama
via elinchrom