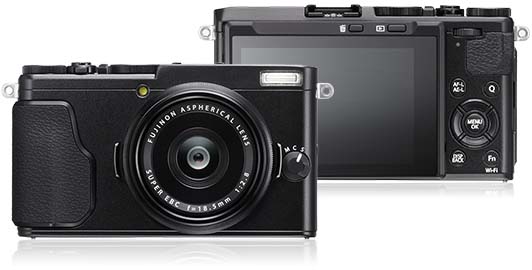 Nokishita released details of a new camera registered by Fujifilm that is probably the replacement for the x70. We have an X80 on our timeline that might be called the XF10 that is due out this year. It's been expected for some time without a lot of details beyond it will likely have a bayer sensor thanks to our source.
The code name "FF 180002" of Fujifilm unreleased camera passed FCC certification.
FF 180002

Communication module: TYPE 1 FJ

FCC material publication date: May 16, 2018
FCCID and radio parts are the same as X – A 5 and X – T 100

Wi-Fi · Bluetooth installed
"The communication module installed in Fujifilm's unreleased camera passed overseas certification agencies. Is it smaller than X – A5, is it a condenser?
Distance information to the antenna is not very helpful because the protruding part is not included, but assuming it is a box type, the width is about 112.5 mm and the height is about 64 mm and it seems to be close to X 70 in size."