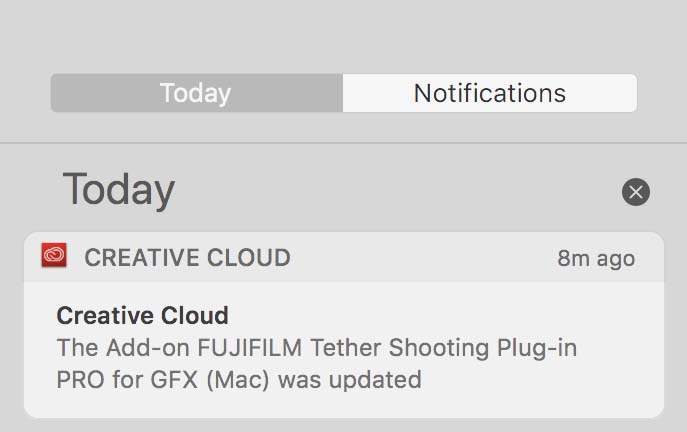 Last week Fujifilm released an updated Tether Plug-in for the GFX and some users reported having problems with their free and paid plugins. Today Adobe pushed out an auto-update via creative cloud that might fix the issues, but no one that was having an issue has spoken up about the update yet.
Tether Shooting PRO Plug-in

Join our Fujifilm GFX Owners Group, also follow the Fujifilm GFX Page to get more tailored news on Facebook and follow Fujiaddict on Facebook and Twitter.