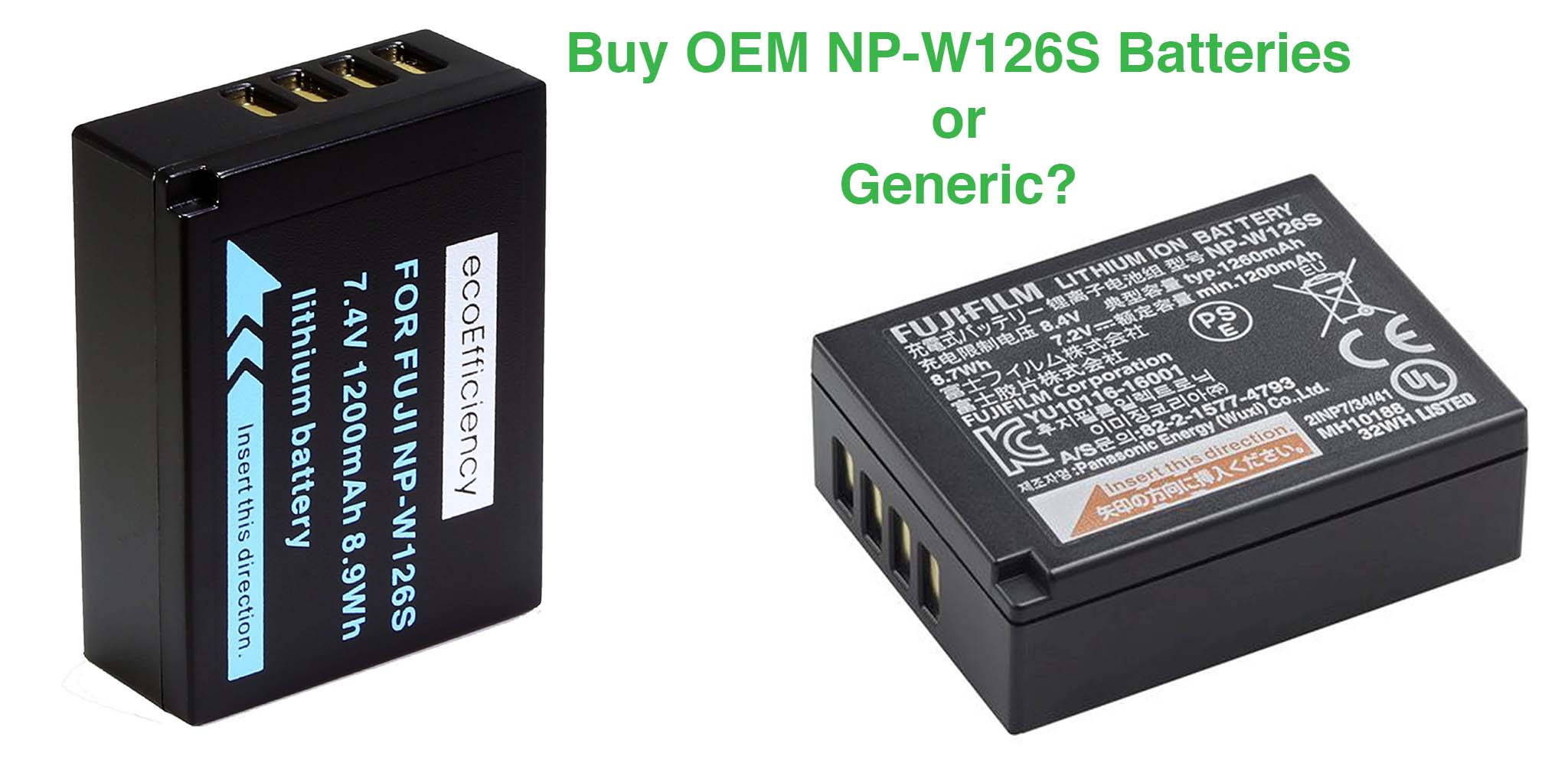 A generic company just rebranded their batteries with the NP-W126S designation and I am getting a lot of questions about the battery from ecoEfficiency so I figured it deserves a post of its own and a bit of a disclaimer. This battery was originally listed May 10, 2012 and if anything substantially changed about the battery a new listing would have been created for it, which is fine. As I said in my initial Fujifilm X-T2 impressions my generic batteries worked fine in my Fujifilm X-T2. My Generic Wasabi Power batteries are still performing flawlessly for me, but I know many others that have had issues with generic batteries and I do not recommend you use them if you are getting paid to shoot or can't hard power your camera on/off without missing a shot.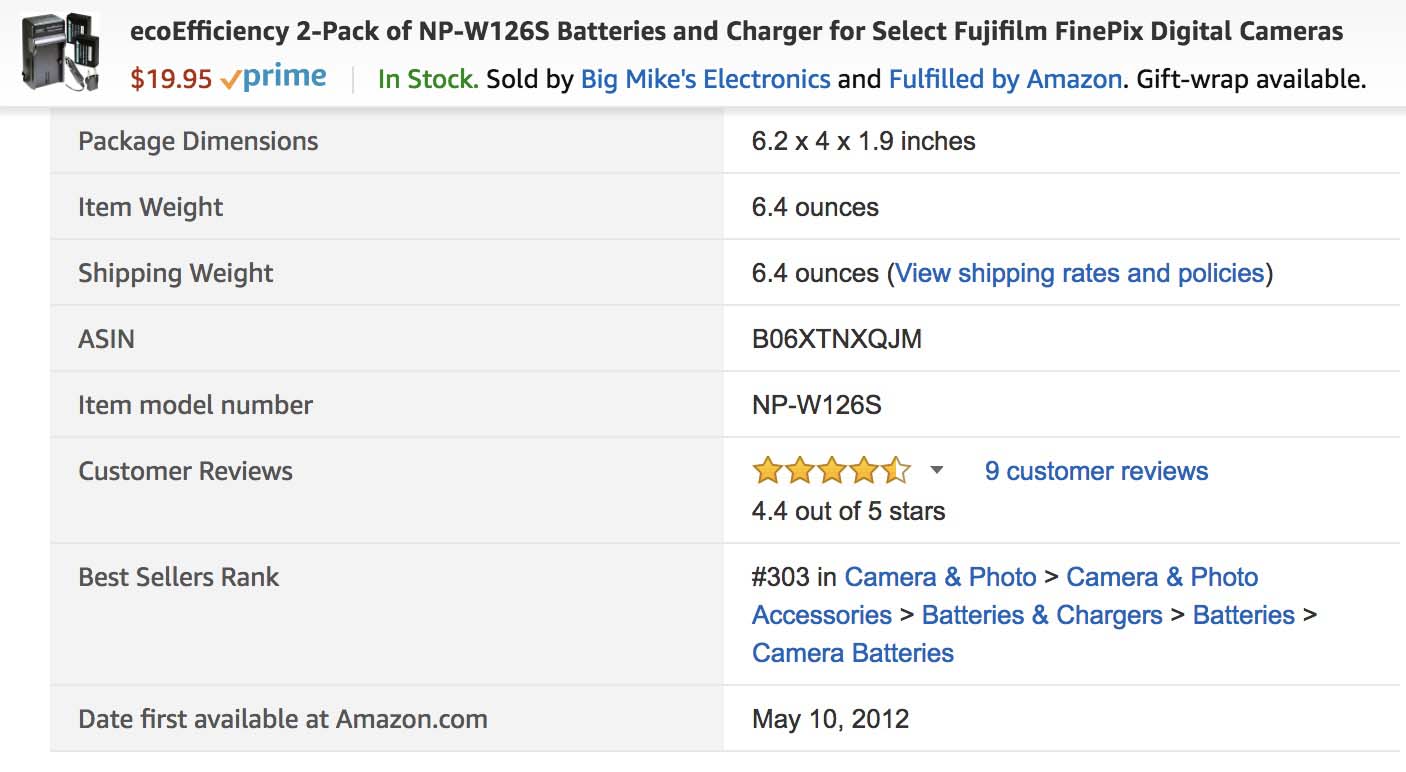 There are actually several listings on Amazon today that claim to be NP-W126S replacements but have not rebrand their battery as NP-W126S. I am sure these batteries work fine for most with cameras like the X-T2 also, but I believe you are always better off going with OEM batteries when it counts. Third party batteries working perfectly fine with an NP-W126S camera isn't something new because I reported mine working fine back in September of 2016, but they do not seem to be problem free for everyone regardless of branding.
Fujifilm is really pushing the limits of their current hardware combined with the NP-W126S and I have some close personal friends shooting exactly the same cameras as me that haven't been as lucky. Some have swapped their cameras with Fujifilm multiple times due to losing photos and video, but they are stubborn and won't pay for OEM batteries and fast memory cards because their Canon or Nikon didn't need that kind of babying. Well, unfortunately, Fujifilm cameras can get a little buggy if you don't give them the best and it is something you grow to accept if you shoot enough of them, because luck doesn't save your photos or video from corruption.