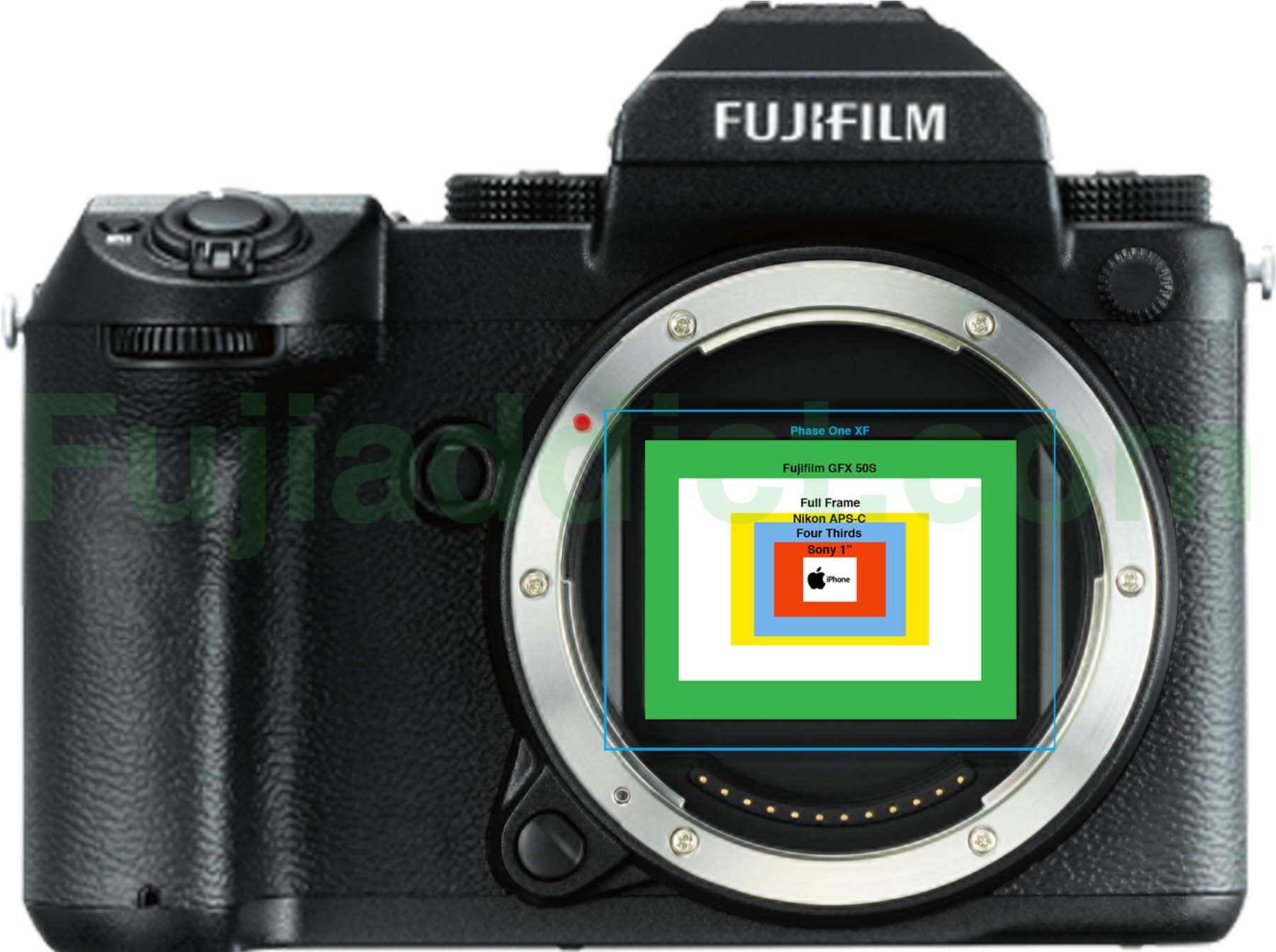 We received a credible tip about the pricing of the GFX 50S and when it will be launched. $6,499 for the Body+EVF and will ship in February. The lenses at launch will be…
Fujinon GF 32-64mm f4 R LM WR $2,299-2,399
Fujinon GF 63mm F2.8 R WR $1,499
Fujinon GF 120 f4 R LM OIS WR Macro $2,599-2699
The Fujinon GF 23mm f4 R LM WR, GF 45mm f2.8 R WR, and GF 110mm f2 R LM, will ship in June.
If you're curious about the dimensions of the GFX and how it compares too the Hasselblad X1D-50c you can find the dimensions we project the camera to be here, which can also be printed. We should be very close to the exact size if not exactly right.
With the Fujifilm GFX getting closer we are launching two pages for Owners/Future Owners on Facebook. Our Facebook GFX owners group is for owners to collaborate and share GFX related information, while our GFX owners page is going to share posts and information pertinent to GFX owners since they might not be interested in X system news. Please think about joining them so we can work together to learn more about this new system together.