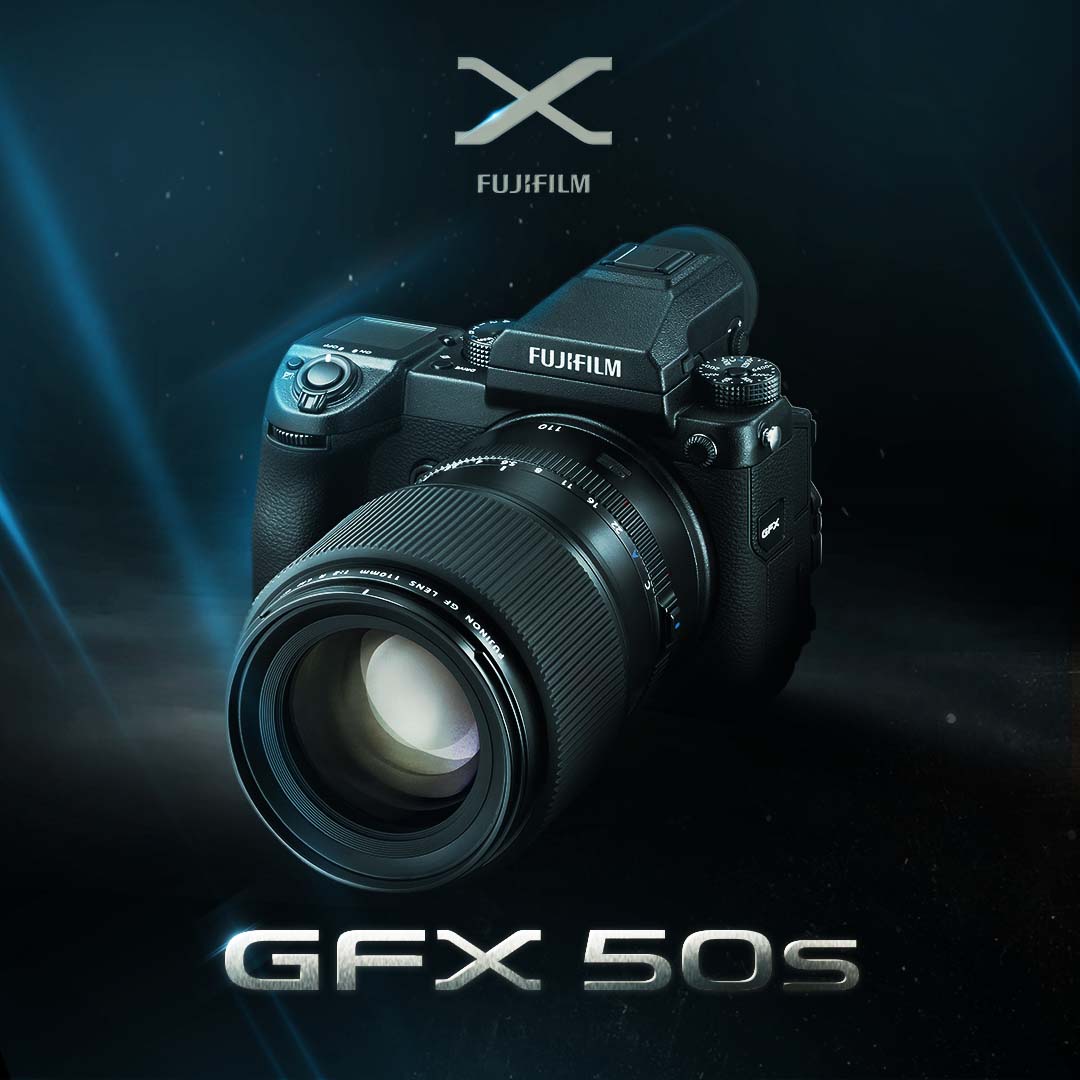 A Fujifilm GFX represents a substantial investment and a little planning will go a long way. While compiling my list of things we learned from the GFX launch event, and 48+ hours of continuous coverage, I came across an interesting coincidence, Damien Lovegrove and I have almost the same purchasing plan for the Fujifilm GFX.
I believe the wisest investment at this time is to buy the Fujifilm GFX 50S body along with the Fujinon GF 63mm F2.8 R WR lens and spare battery to start; followed by Fujinon GF 23mm f4 R LM WR(Mid 2017) $2,599 and Fujinon GF 110mm f2 R LM (Mid 2017) $2799 lenses to round out your kit. The Fujinon GF 45mm f2.8 R WR (Late 2017) $1,699 is also a good option, but it is a 35mm full frame equivalent and I do not shoot that focal length often, but you might.
The ability to shoot ultra-wide, normal, and portrait focal lengths will enable you to use the Fujifilm GX 50S in a variety of ways. Starting with a lens like the Fujinon GF 32-64mm f4 R LM WR might be your first instinct since it will be flexable, but it will limit the GFX 50S' picture quality compared to the primes available at launch. Similarly, the Fujinon GF 120 f4 R LM OIS WR Macro is excellent by all accounts, but it is probably best utilized for actual Macro work, instead of being used for portraiture, for which the 110mm should be better.
From there, it is nice to have adequate lighting and many might want to try the Fujifilm EF-X500, as I will, for HSS and maybe TTL. Hopefully, the flash is fully compatible at launch and, if it is, you should try a Canon pin out flash cable with the EX-F500.
For me, the most difficult decision has been picking the right bag for my review gear. Since getting into doing camera reviews a few years ago, I have bought and received several bags, but it's likely that none of them will be big enough for a GFX 50S along with a few lenses. So now, I'm in the process of narrowing down bags to carry and protect my gear. I am looking at Think Tank Photo Sub Urban Disguise 30 Shoulder Bag, Domke Next Generation Metro Messenger Camera Bag, Domke F-7 Double AF Canvas Shoulder Bag, Think Tank Photo Retrospective 7 Shoulder Bag and Billingham Hadley Pro Shoulder Bag. It's hard to pick one at this time because it's best to physically try a bag before buying, but all of these bags should fit a Fujifilm GFX 50S.
I can't wait to see what all the new medium format photographers choose to do with this system. From what I am hearing from retailers, sales are actually pretty strong. I don't put a lot of faith in Amazon rankings and things like that because they are a highly flawed way to judge overall sales. Hopefully sales are strong enough to justify the development of more cameras in the GFX line-up. The launch of the GFX could mirror the launch of the Fujifilm X-Pro, which started with three lenses and a camera body, but now include the Fujifilm X-T2, X-T20, X-E2s, X-A3, X-A10, and X-M1.
Photographyblog Sample Gallerys
Fujifilm GFX 50S Sample Images
Fujinon GF 63mm f/2.8 R WR Sample Images
Fujinon GF 32-64mm f/4 R LM WR Sample Images
Fujinon GF 120mm f/4 Macro R LM OIS WR Sample Images
Pre-Order New Gear
Fujifilm GFX B&H Photo/Amazon/Adorama
Fujifilm X100F B&H Photo/Amazon/Adorama
Fujifilm X-T20 B&H Photo/Amazon/Adorama
Fujinon XF50 F2 WR B&H Photo/Amazon/Adorama