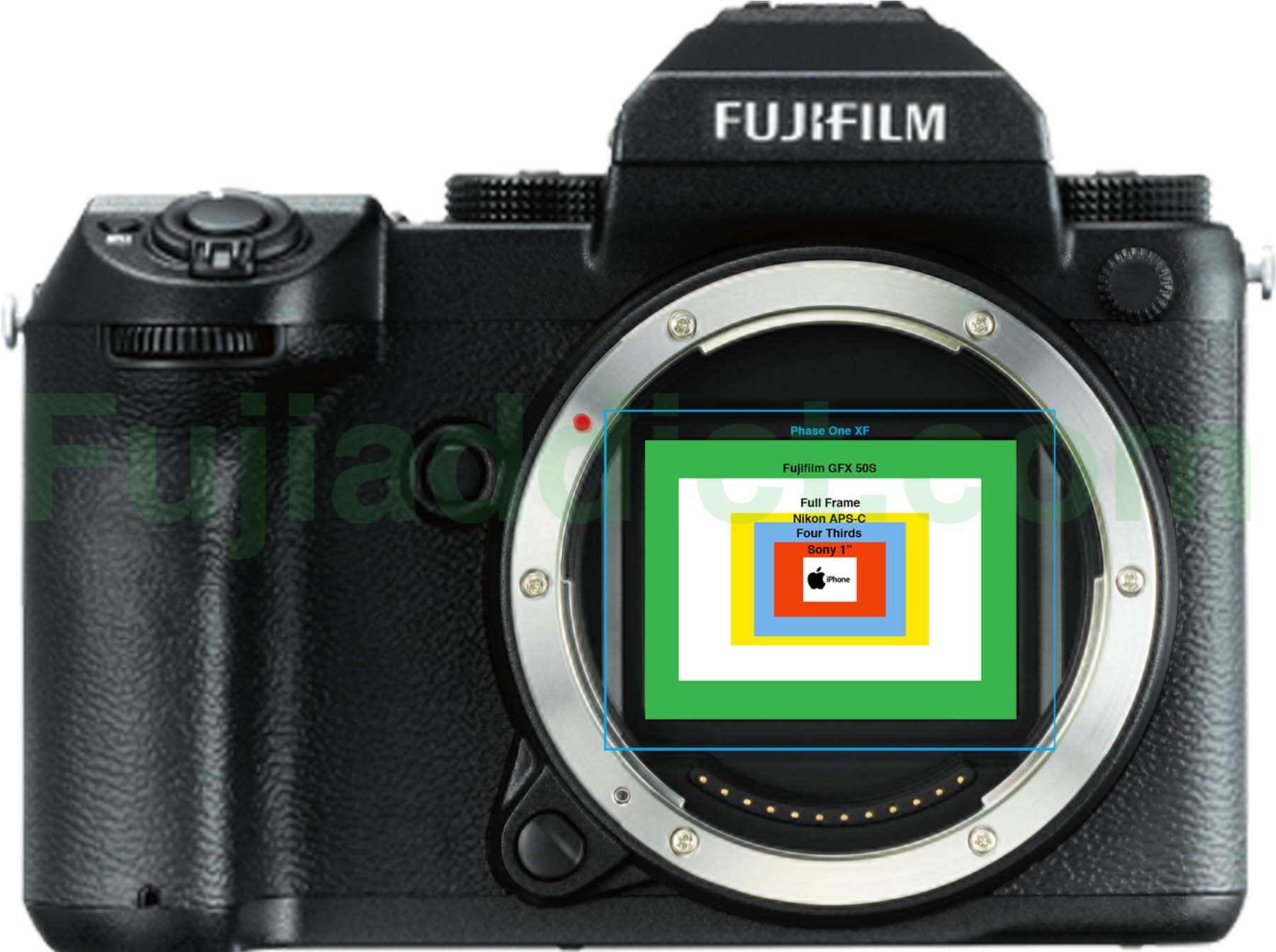 UPDATED: I worked with my measurements and now you can print your own Fujifilm GFX 50S at home in landscape. If you were able to get the previous image to print properly then you can get this image file to print. It looks like the dimensions of the Fujifilm GFX 50S will be roughly(144.75 x 93 x 75 mm) w/o vf (144.75 x 113 .71x 75 mm) w viewfinder compared to the Hasselblad X1D-50c (150 x 98 x 71 mm). It seems the Hasselblad doesn't have much of a size advantage.
UPDATE 2: If you include the camera strap lugs the measurements become (152.4 x 93 x 75 mm) w/o vf (152.4 x 113.71 x 75 mm) w viewfinder. I am adding this update because I did some slight revisions to the Hasselblad X1D-50 comparison below to increase accuracy and realized that Hasselblad includes the camera strap mount points in their camera measurements. If I remove them from the measurement of the Hasselblad it becomes (140.8 x 98 x 71 mm)
Accurate Size Comparison between Fujifilm GFX 50S and Hasselblad X1D-50c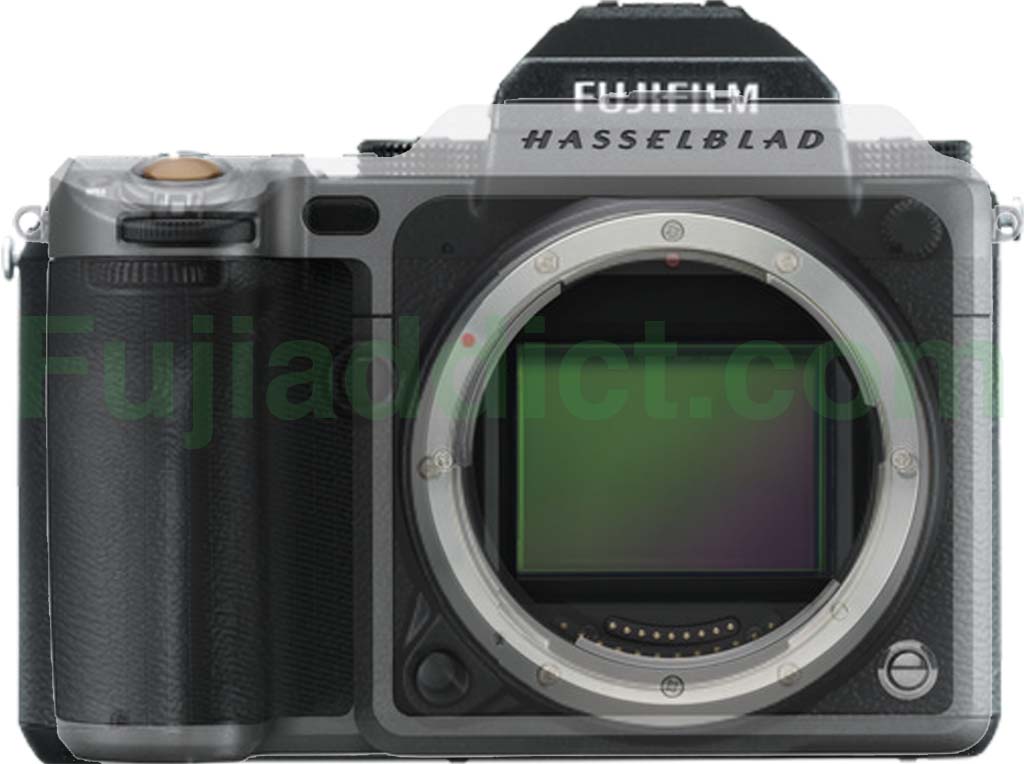 Previously I was unsure if I could make a printable sensor/mount to share with you, but I was able to create a compatible enough file to share. I tested the image above on 3 printers, 4 computers and 8 applications to see if the print lined up with my templates and they did universally. The only issue I had was a printers needing me to press ok to bypass a printing error, but the sensors/mount printed correctly. Since I measured this at 4 points it should be accurate.
Please let me know below if your print has problems and what kind of printer you are using so I can try to tweak my file in the future. The sizes are iPhone 7 (6.25×6.16mm), Four Thirds (18×13.5mm), Nikon APS-C (23.5×15.7), Full Frame (36x34mm), Fujifilm GFX 50S (43.8×32.9mm), and Phase One XF (53.7×40.4mm). You must print directly from the file (not from your web browser) for this to work and your print must properly interpret 300 dpi. I have included my photo's of my printouts below with cut outs as a proof of concept. The yellow is Phase One XF, green Fujifilm GFX 50S, blue full frame, orange APS-C and all of them line up perfectly.