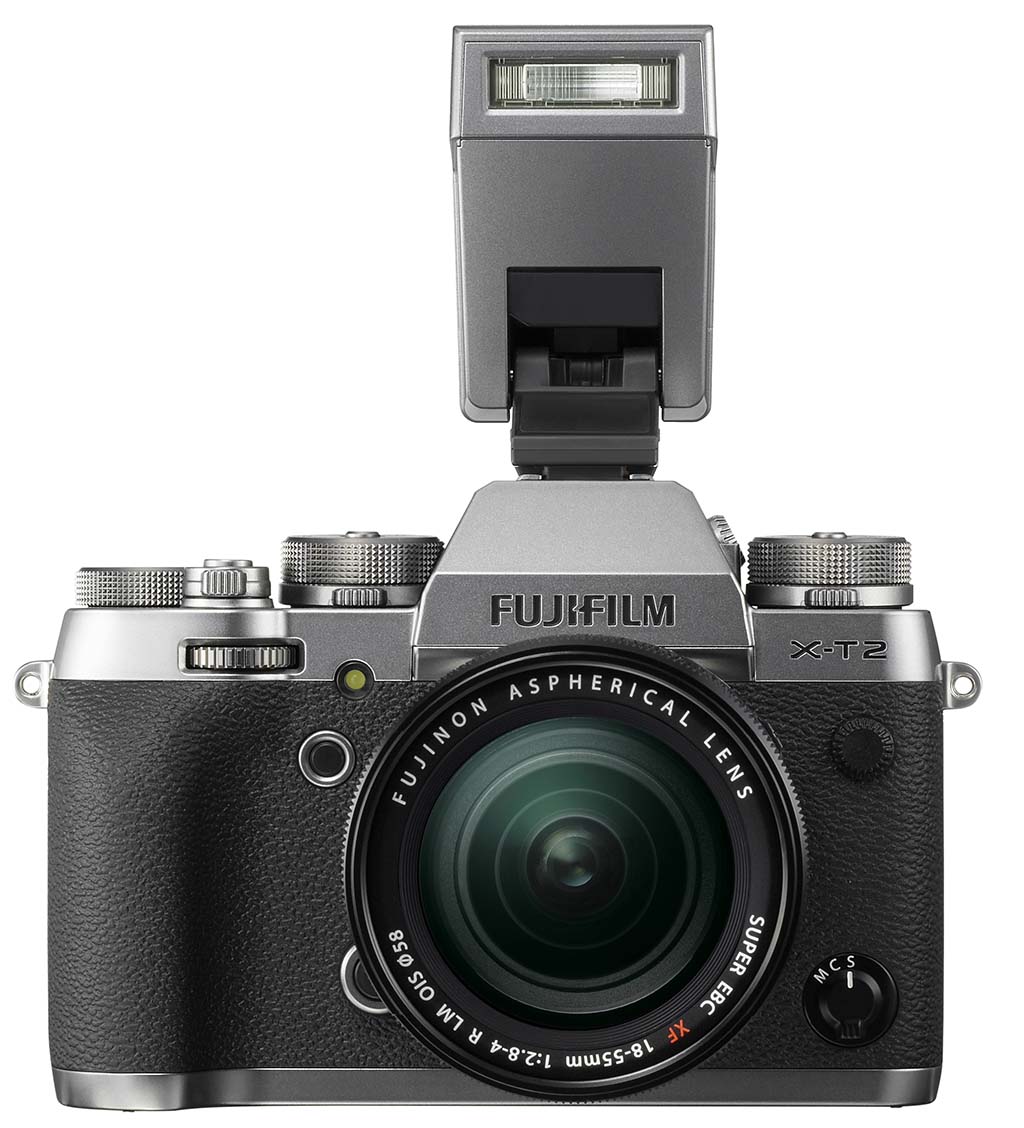 FUJIFILM X-T2 Graphite Edition B&H Photo/Adorama/Amazon

FUJIFILM Corporation (President: Kenji Sukeno) is proud to announce the launch of a graphite silver version of the X-T2 mirrorless digital camera. The elegant FUJIFILM X-T2 Graphite Silver Edition, which will be supplied with special accessories and a premium leather strap, will be released.
The flagship model in the X Series, the X-T2 uses unique colour reproduction technology to deliver outstanding image quality. Headline features include a startup time of 0.3 seconds, shutter release time lag of 0.045 seconds*, highly accurate AF system that focuses in as little as 0.06 seconds, plus it is the first X Series model to support 4K video. It is the ultimate mirrorless digital camera offering professional image quality and superb functionality thanks to its unique technologies.
The X-T2 Graphite Silver Edition comes supplied with tailor-made accessories including a premium leather strap, aluminum hot shoe cover and matching EF-X8 hot-shoe mount flash.
Luxurious graphite silver model adds a touch of elegance
The X-T2 Graphite Silver Edition is treated with a multi-layer coating that is triple baked to produce an elegant and tactile finish. The first layer is a matte black undercoat, applied to the magnesium top cover. This undercoat delivers deeper blacks in shadow areas to make highlights stand out. The second layer uses Thin-film Multilayer Coating Technology**, to apply graphite silver for an incredibly smooth finish with a luxurious shine. The third layer is a clear varnish for a glossy finish.
*Using the Boost Mode in the Vertical Power Booster Grip (VPB-XT2, optional)
**A computer-controlled system that applies thin layers of ultra-fine particles while rotating the camera body at high speed
Via Fujifilm