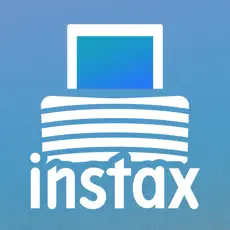 Instax continues to generate a lot of revenue and growth for Fujifilm and it helps Fujifilm justify its photography investments. Thanks to toyokeizai we have some incite into Instax's success which has been summarized by digicame-info and translated below into English.
Instax was released by Fujifilm in 1998 and will celebrate its 25th anniversary in November 2023. On the contrary, the analog feel of instax, in which you can't reshoot and the film as an object instead of data comes out, is attractive.
Especially strong is the smartphone printer "Link" series that can be played. Driven by this new product, the sales volume of the "Link" series in FY2022 will increase by 20% year-on-year globally. Domestic sales increased by 30% year-on-year.
Square film, which has been on sale since 2017, is showing remarkable growth in instax films. By 2022, the sales volume has increased sixfold. A 30% increase is expected for FY2023. It can be said that it has gained citizenship as a photo format that can produce a sense of fashion.
The customer base, which was mainly young women, is also changing. According to Mr. Ryuichiro Takai, general manager of Fujifilm's Imaging Solutions Division, "sales to men have grown significantly" recently. The hybrid type "INSTAX mini Evo" released in November 2021 was the spark that sparked its popularity among men.
Fujifilm has not disclosed specific figures such as earnings for the instax. However, at financial results briefings, the company continues to touch on the strong performance of the Cheki. Instax-related products account for the majority of the "Consumer Imaging Segment," with sales of 266.9 billion yen in FY2022. It increased by 22% compared to the previous year. This segment accounts for 65% of the sales of the Imaging Business, which handles photo-related products in addition to instax.
The imaging business contributes 14% to sales and 24% to profits (excluding company-wide expenses). It is a business that can be said to be the main income earner. In FY2018, before COVID-19, sales of the imaging business were 386.9 billion yen. It will be 410.3 billion yen in the most recent fiscal year 2022.
Due to the spread of smartphones, the number of cameras, which are machines for taking pictures, has decreased sharply. On the other hand, the enjoyment of instax does not compete with smartphones. Instax is likely to continue to do well with smartphones on its side.
Fujifilm Instax Mini Link 2: B&H Photo / Amazon / Adorama
Instax Wide Link: B&H Photo / Amazon / Adorama
Instax Link Square: B&H Photo / Amazon / Adorama

Instax Mini EVO Brown: B&H Photo / Amazon
Fujifilm Instax Square SQ40: B&H Photo / Amazon
Instax Mini 12: B&H Photo / Adorama / Amazon