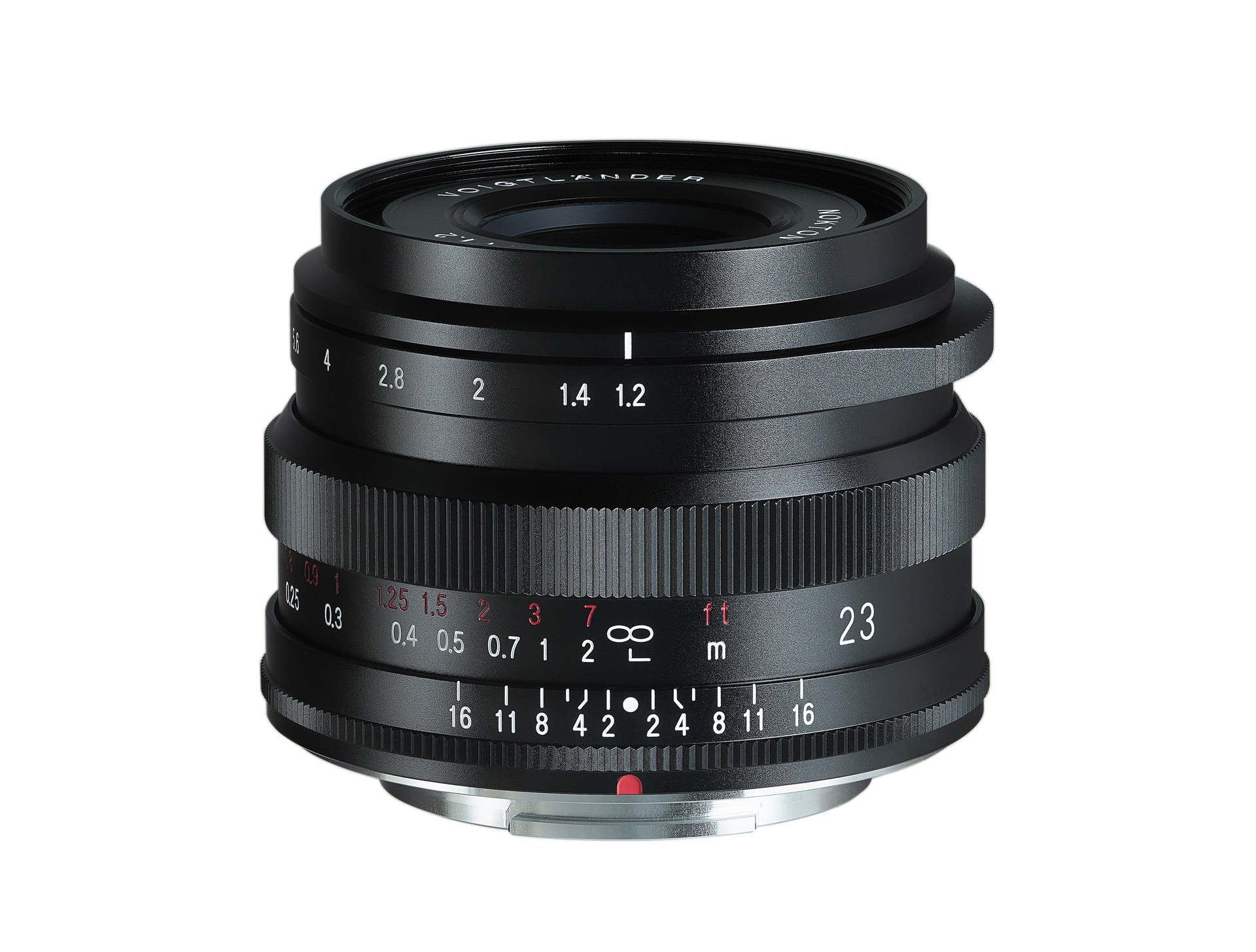 Voigtlander Nokton 23mm f/1.2 ASPH: B&H Photo / Amazon
The Voigtlander Nokton 23mm f/1.2 is a great manual focus lens for X-mount with electronic contacts  that transmit lens data to the camera and yukosteel posted a tear down that you can view here or check out the conclusion below:
I'm very impressed by the mechanics and reliable design of electronics in this Voigtlander 23mm F1.2 Nokton lens. The precise way focusing distance information is collected is one of huge benefits of true manual focusing Voigtlander lens comparing to focus-by-wire most Fujinon lens. All parts are made from metal and precisely machined up to highest Cosina quality standards similar to Leica M mount lenses. For sure this lens can outlast any Fujinon lens with intense use, because it can be effectively operating fully mechanically even if its electronics breaks, while Fujinons are completely dead lens if electronics fails there.

Regarding the optical rendering of Voigtlander 23mm F1.2 – it's a area of discussion for another articles, and there are tons of them already. I can only add that personally it's a great experience shooting with this lens and the IQ is high enough to often grabbing this lens for shooting with X-Pro3 instead of using X100V camera.
Follow Fujiaddict on Facebook, Twitter, Instagram, and YouTube
Plus, our owners' groups
Fujifilm GFX Owners Group
Fujifilm X-H Owners Group
Fujifilm X-T Owners Group
Fujifilm X-S Owners Group
Fujifilm X-Pro Owners Group
Fujifilm X-E Owners Group
Fujifilm X-A Owners Group
Fujifilm X100 Owners Group