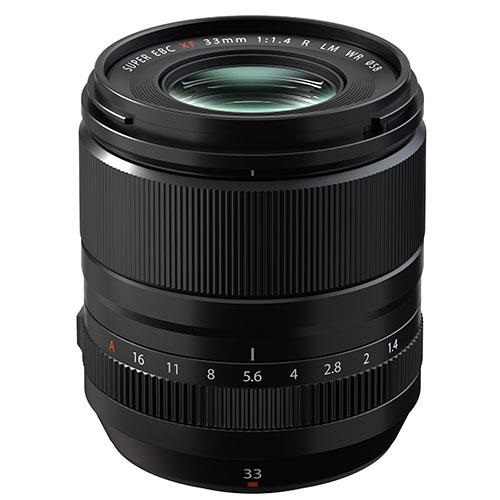 The Fujinon XF33mm f/1.4 R LM WR has largely been well-reviewed and received, but it isn't really an upgrade or replacement for the Fujinon XF35mm f/1.4 R. Lens tips goes a bit against the "norm" in their review, but it seems to be because they prefer clinical glass to glass that has a wow factor that cannot be classified and reproduced E.g. the Leica look. You can read in full here or you can read excerpts from the review below:
Pros:

solid, weather-sealed barrel mostly made of metal,
excellent image quality in frame centre,
good image quality on the edge of the frame,
negligible longitudinal chromatic aberration,
excellent correction of lateral chromatic aberration,
moderate distortion,
very low astigmatism,
out-of-focus areas nice to look at,
good performance against bright light,
efficient, silent, and accurate autofocus.

Cons:

a bit too high vignetting,
coma makes itself felt by f/1.4.

The Fujinon XF 35 mm f/1.4 R, presented almost a decade ago, didn't age well; that's why, in my opinion, launching a new, fast standard lens was a really good decision.

The new Fujinon XF 33 mm f/1.4 R LM WR seems to be a much better instrument anyway. You get a superior resolution both in the centre and on the edge of the frame, much better corrected chromatic aberration, lower coma and more efficient autofocus. The older standard only prevails when it comes to a tad better distortion correction.
Fujinon XF 33mm f/1.4 R LM WR
B&H Photo / Amazon / Moment / Adorama
Fujinon XF 35mm f/1.4 R:
B&H Photo / Amazon / Adorama
Follow Fujiaddict on Facebook, Twitter, Instagram, and YouTube
Plus our owners' groups
Fujifilm GFX Owners Group
Fujifilm X-H Owners Group
Fujifilm X-T Owners Group
Fujifilm X-S Owners Group
Fujifilm X-Pro Owners Group
Fujifilm X-E Owners Group
Fujifilm X-A Owners Group
Fujifilm X100 Owners Group