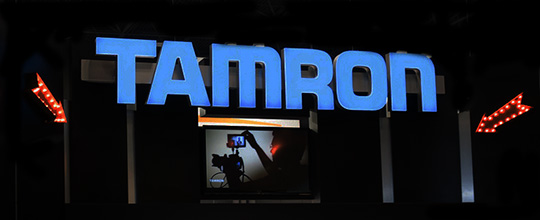 Tamron 18-300mm f/3.5-6.3 Di III-A VC VXD:
B&H Photo / Amazon / Adorama
"35-150mm F / 2-2.8 Di III VXD (Model A058) for Sony E mount"
"28-75mm F / 2.8 Di III VXD G2 (Model A063) for Sony E mount"
"18-300mm F / 3.5-6.3 Di III-A VC VXD (Model B061) for Fujifilm X mount "
Apology and notice regarding supply
Thank you for your continued patronage of Tamron products.
Scheduled to be released on Thursday, October 28, 2021, new products "35-150mm F / 2-2.8 Di III VXD (Model A058) for Sony E mount" "28-75mm F / 2.8 Di III" For "VXD G2 (Model A063) for Sony E mount" and "18-300mm F / 3.5-6.3 Di III-A VC VXD (Model B061) for Fujifilm X mount", we received reservations that greatly exceeded our expectations. Therefore, it is expected that the number of production will not keep up with the customer's request.
We thank you for your many orders, and we deeply apologize for the inconvenience caused to all concerned parties, including customers who are waiting for the product to be released.
Delivery to some customers who have already made a reservation may be after the release date. In addition, it may take some time before the product is delivered because it will be delivered to customers who make reservations in the future.
We will do our utmost to deliver the product as soon as possible, and we appreciate your understanding.
via SonyAddict