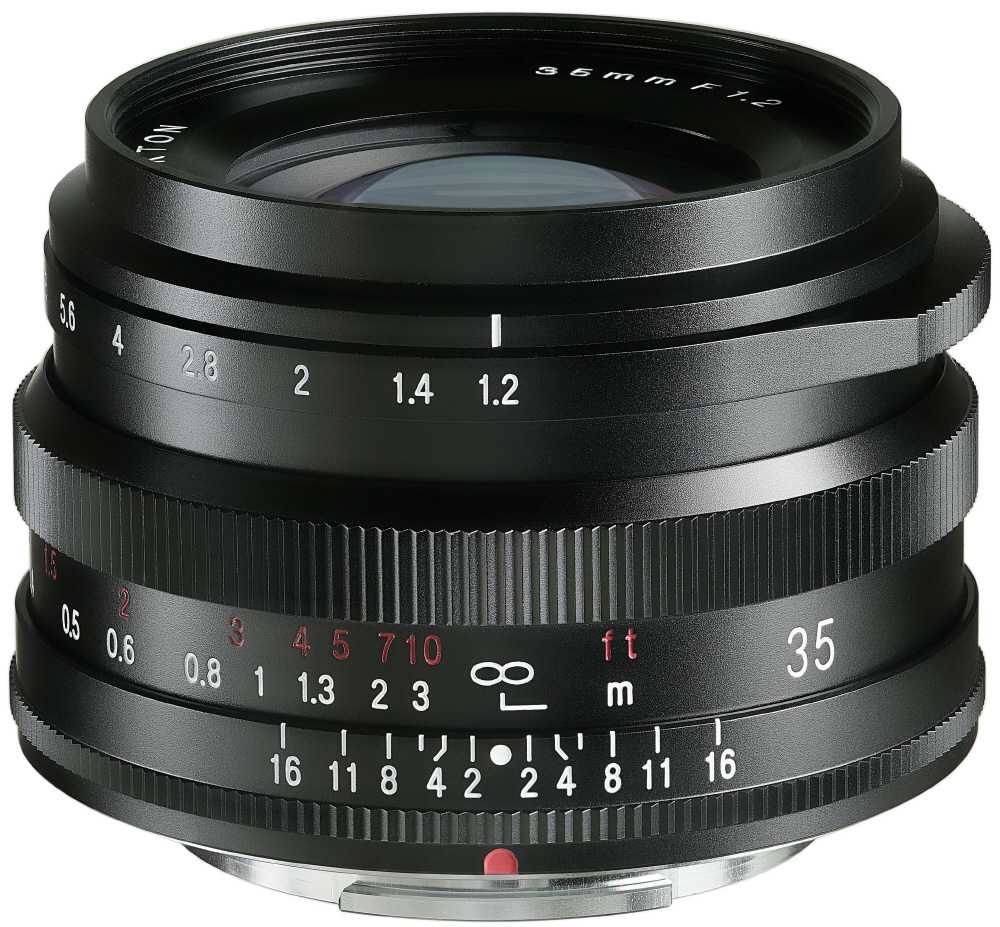 Voigtlander Nokton 35mm f/1.2 Coming Soon
B&H Photo / Amazon / Adorama
Voigtlander Nokton 35 mm f / 1.2 with Fujifilm X mount.
We are very pleased to announce the first Voigtlander lens equipped with a Fujifilm X bayonet.
The arrival of Voigtlander lenses with the native X mount was long awaited by many fans of this system. The wait is over! The Nokton 35 mm f / 1.2 is a bright, compact lens optimized for APS-C sensors from Fujifilm mirror cameras .
The standard focal length and large relative aperture make the new Nokton a perfect lens for any occasion. High detail of the generated image and soft blurring of out of focus will surely appeal to quality seekers. All this is closed in a small and light, but all-metal tube, with the high precision known from other Voigtlander designs.
Main strengths
designed to work with modern APS-C Fujifilm X sensors
electronic circuit ensuring communication between the lens and the camera
extremely solid, all-metal construction
manual focus for even greater precision
manual adjustment of the aperture
12-blade diaphragm for beautiful defocused blur
sharpening distance of only 30 cm
NOKTON 35mm f / 1.2 Fujifilm X
Mount: Fujifilm X
Focal length: 35 mm
Minimum aperture: f / 1.2
Maximum aperture: f / 16
Construction: 8 elements in 6 groups
Viewing angle: 44 o
Aperture Blades: 12
Minimum focus distance: 0.3 m
Dimensions (diameter x length): 59.6 mm x 39.8 mm
Filter diameter: 46 mm
Weight: 196 g
Aperture adjustment: manual in 1/3 EV increments
Electronic system ensuring:
EXIF data
Zoom in while sharpening
Support for in-camera image stabilization systems
| | |
| --- | --- |
| Manufacturer | Voigtlander |
| Model | Nokton 35 mm f / 1.2 Fujifilm X |
| Lens type | Standard fixed focus |
| Focal length | 35 mm |
| It shone | f / 1.2 |
| Field of view | 44  st |
| Focus from | 0.3 m |
| Maximum magnification | 0.16x |
| The maximum aperture value | 16 |
| The number of leaves at the aperture | 12 |
| Autofocus mechanism | MF |
| Construction | 8 elements / 6 groups |
| Filter size | 46 mm |
| Macro mode | No |
| Stabilization | No |
| Fasteners available | Fujifilm X |
| Dimensions | 59.6 x 39.8 mm |
| Weight | 196 g |
| Additional information | Premiere – 14/07/2021 |
via optyczne