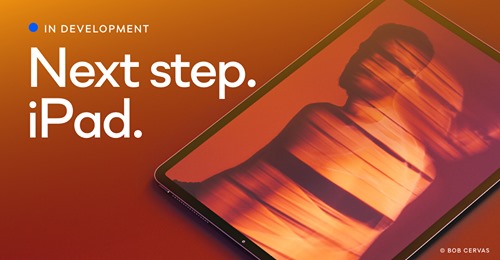 Capture One announced on its Facebook page that Capture One will be coming to iPad in 2022
Want to know what's in the works? After launching M1 support, we're working hard to add even more editing possibilities, on even more devices – get excited for an iPad app in early 2022.
The announcement is not overly surprising since the Apple M1 performs shockingly well. I imagine we will see a lot more apps announced as cross-platform in the very near future with the Apple M1 being put in the iPad Pro line of tablets without limitation. Maybe we will see more at WWDC on June 7th along with Final Cut Pro which is also expected to come to iOS. Now we just have to hope Capture One for iPad has an option for a one-time payment or comes bundled with the desktop app.
Please don't forget to follow us on Facebook, Twitter, Instagram, YouTube
Plus our owners' groups
Fujifilm GFX Owners Group
Fujifilm X-H Owners Group
Fujifilm X-T Owners Group
Fujifilm X-S Owners Group
Fujifilm X-Pro Owners Group
Fujifilm X-E Owners Group
Fujifilm X-A Owners Group
Fujifilm X100 Owners Group