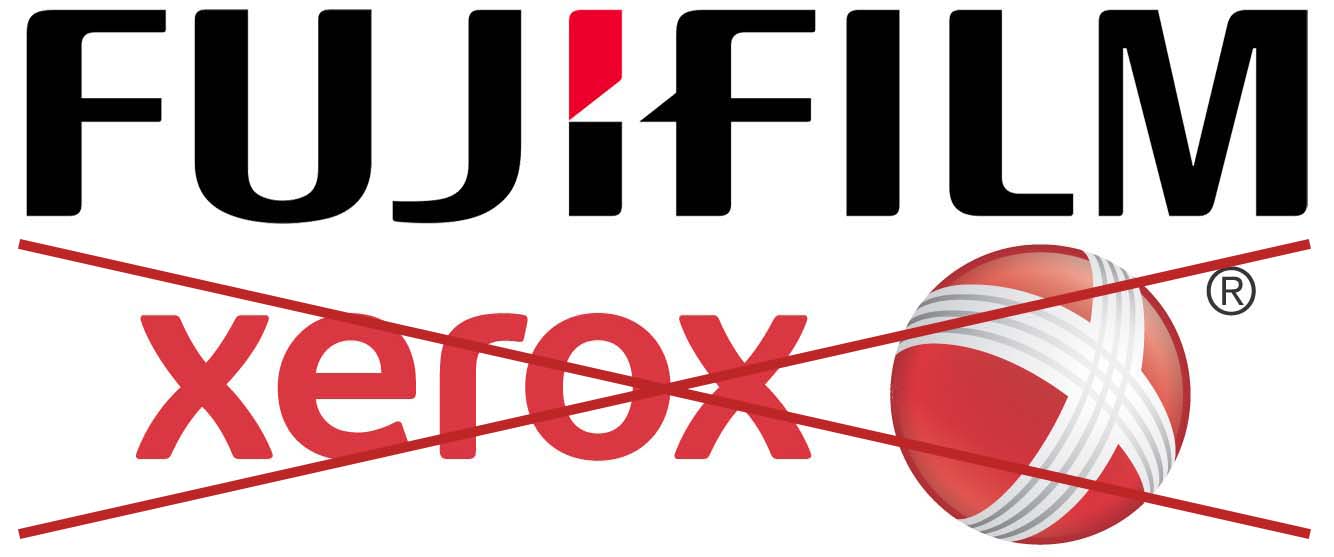 We have followed the Fujifilm Xerox joint venture fight from the start and now that Fujifilm has bought Xerox out of the joint venture they are looking completely terminate their relations with Xerox by 2021. Fuji Xerox notified Xerox Sunday that it would not renew its agreement which allowed Fuji Xerox to control Xerox sales in the Asia-Pacific region and to use the Xerox name.
Fujifilm plans to turn Fuji Xerox into Fuji Business Innovation to promote their own technology. Xerox offered to allow Fujifilm to use their name for up to two years after the agreement expires for $100 million in royalties, which seems excessive. One thing is for sure these two companies have some bad blood from the past year of fighting. Fujifilm decided to terminate the agreement when it became public that Xerox was trying to buy HP's print division.
HP also released an interesting statement back in November 2019 about the split
"(W)hen Xerox exited the Fujifilm joint venture, Xerox essentially mortgaged its future for a short-term cash infusion," HP wrote in a public letter. "We fear that the exit has left a sizeable strategic hole in Xerox's portfolio. In addition, we have concerns as to the state of Xerox's technology resources, research and development pipeline, future product programs, and supply continuity and capability. Finally, we note that Xerox will have to get access to the fastest growing Asia Pacific region."
Xerox also announced Monday that they secured $24 billion in funding to merge with HP. It will be interesting to see how this partnership develops and if the bad blood between Fujifilm and Xerox carries on into the future.
via crn