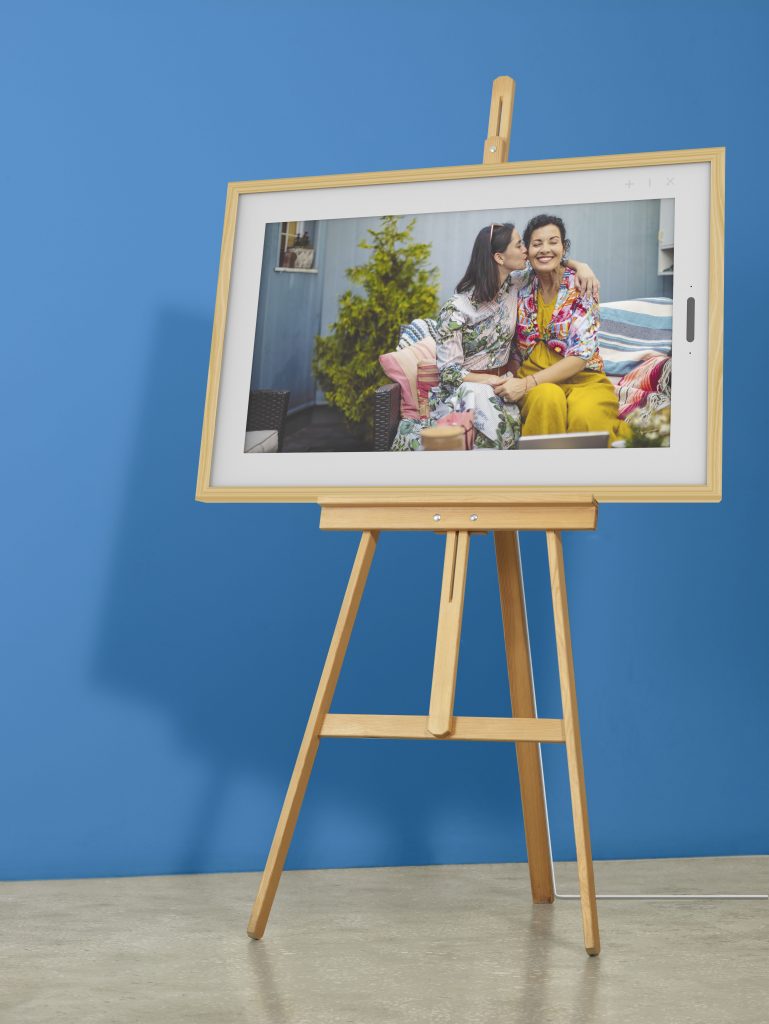 Photography has been moving away from analog technology for quite a while now with many not printing their photos or even viewing them on anything larger than an iPhone screen. This is unfortunate because a lot of detail is lost when not viewing photos on a large high dpi display or printed.
There have been a lot of smaller digital photo frame on the market for a while now and more recently some larger ones by no name companies that are expensive, but at CES 2019 Lenovo showed off a 21.5-inch Smart-Frame that is quite reasonably priced at $399. We should see more of these larger smart displays in the years to come as LCDs become less expensive, which might help the camera market if they are of sufficient quality to show the shortcomings of camera phones.
I hope this display does well and that we see more in the near future that are 4k and eventually 8k, but I'm pretty sure at this price point Lenovo's smart display is going to be 1080p for now.
Rediscover Your Favorite Memories with Lenovo Smart Frame
The all-new Lenovo Smart Frame is designed to unearth your favorite moments and rediscover that perfect shot of the sunrise you took on your travels many years ago. Featuring a screen burnished with a matte screen finish and anti-glare layer, images on the Lenovo Smart Frame are made to be marveled at and viewed at any brightness setting or time of day. The color tone sensor adjusts the picture's brightness in accordance with the ambient light in the room for a more natural and aesthetic viewing experience in your living room, bedroom or study. Play, continue or pause the photo slide or video through a range of hand gestures.
The Lenovo Smart Frame's built-in AI curates your photo album by choosing the highest-quality images from your collection and then automatically composing them into digital collages to maximize the number of images viewed at once. The Lenovo Smart Frame also comes with a free app that comes with hundreds of art pieces that can be displayed throughout your home.
Set-up is remarkably simple, with a snap-on mounting system that lets you rotate the frame 90 degrees, allowing you to display your images either vertically or horizontally, at any time. This system also keeps the Lenovo Smart Frame's power cord from unsightly tangles, while keeping your room clean and minimal. Users can also choose from a gallery of optional frame colors and materials to better suit their individual tastes and interior designs.
In North America, the Lenovo Smart Frame (21.5-inch) starts at $399 and is expected to be available starting August 2020.3
via Lenovo