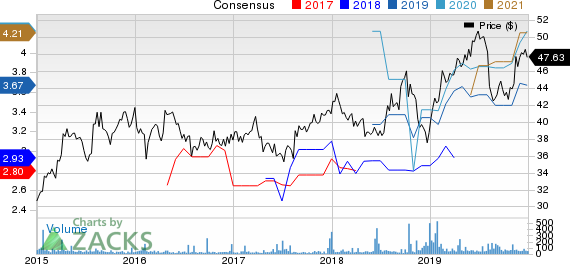 2019 has been a great year for Fujifilm and I would like to thank readers for sending in tips throughout including this story. While other companies are struggling Fujifilm is doing quite well, which is why we continue seeing innovations from them that others wouldn't dare pursue.
FUJIFILM Holdings Corporation FUJIY:  The Tokyo-based company is a leading global producer of photographic imaging products, healthcare and document solutions. It belongs to the Semiconductor Equipment – Photomasks industry, which currently ranks 1 out of more than 250 industries. The stock currently sports a Zacks Rank #1 and has a VGM score of A. Earnings estimates for fiscal 2020 have jumped 7.9% in the past 60 days to $3.67 per share. The company's shares have gained 22.2% year to date.
If you want to read the full article you can find it on nasdaq here. I hope you all have a happy and safe new year.
Follow Fujiaddict on Facebook, Twitter, Instagram, and YouTube