Up until the release of the Fujifilm GFX100 I had just about everything I needed accessory wise for my cameras, but the new larger form factor of the GFX100 made me start looking at camera straps and bags in a way that I haven't had to look in years. Some retailers were more helpful than others, but none were more helpful than Vi-Vante, which provided me with some samples to try. I contacted Artisan & Artist and Billingham among others in my pursuit, but none were confident they had accessories that would fit my needs.
So I decided to give Vi-Vante a try and I was pleasantly surprised with the Matador Noir neck strap and a little disappointed with the Daily Driver Camera Bag, which now seems to be discontinued. To start off I like to carry a lot of gear around with me, which is largely due to my prime lens preference. My typical bag consists of a wide/normal/telephoto/portrait lens set up along with some cleaning accessories among others odds and ends like battery banks.
I have never been one to travel light, but I desire comfort while carrying my equipment because I will regularly carry it 10-20 miles on a good day. This is where the Matador Noir neck strap really shines because even though it is a braded design it is very soft and I did not feel the braids at all on long photo walks with the GFX100. I would attribute this to the level of detail and finishing that Vi-Vante products enjoy over their older more established competitors.
The Matador Noir neck strap has worn quite well over the past few months and among the dozens of camera neck straps I own it is easily my favorite, but it might be a little bulky for more compact cameras like the X-T3 unless you like a big neck strap.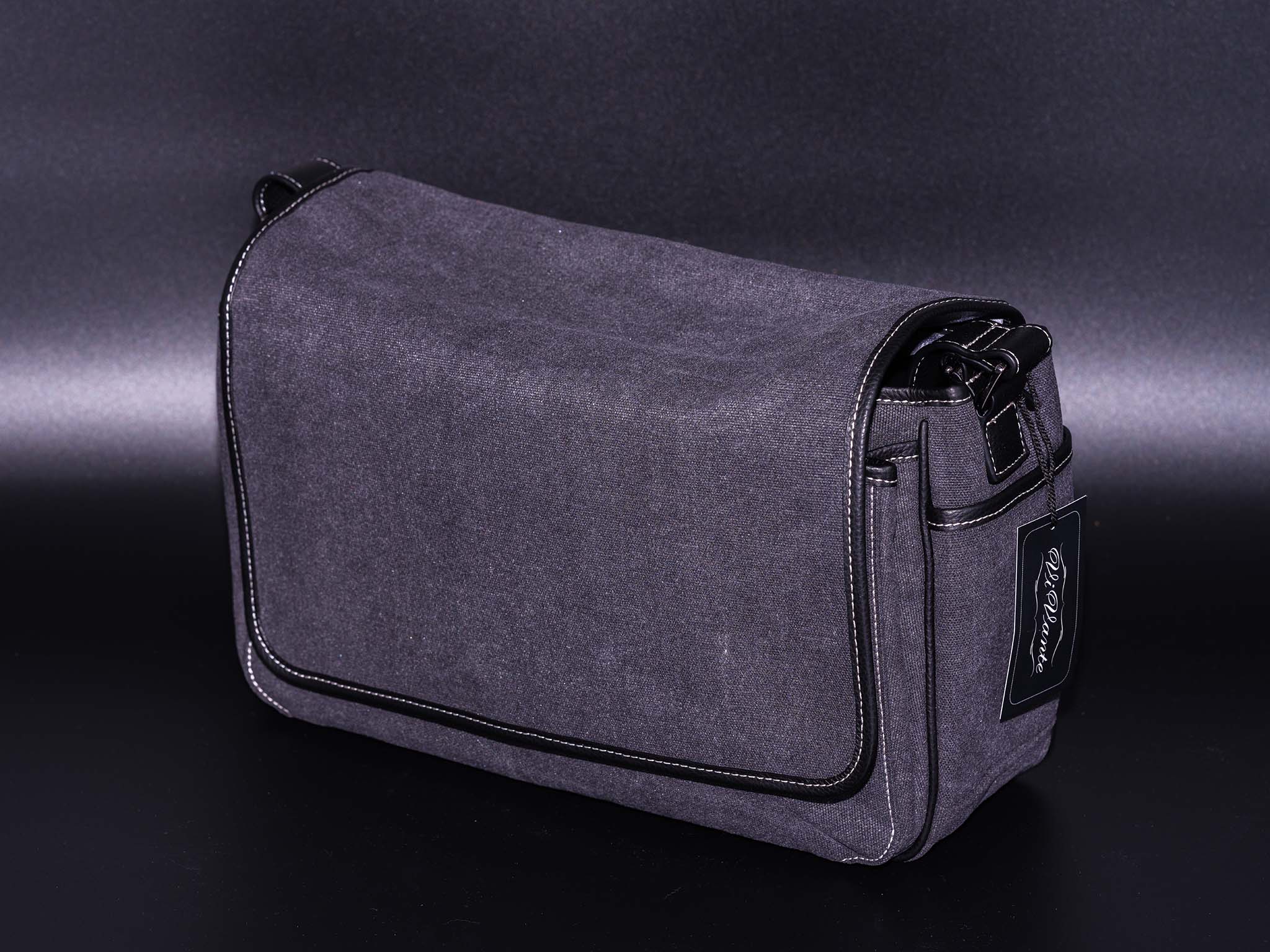 As for the Daily Driver Camera Bag, it is a nice bag, but it only just barely fits everything I would want to fit in it, which causes a slight bulge that makes the bag less comfortable to carry. The Daily Driver Camera Bag is well made, but it requires a smaller camera to shine. Even overstuffed the bag is acceptable for short walks, but not comfortable for the longer walks I regularly take with my gear.
The bag design is pretty typical and it is comfortable so if you are shooting something smaller than a GFX100 than this bag should be a good option if it ever comes back. The inside of the bag is one of the softest I have ever felt and the materials chosen go well together. Vi-Vante bags seem to be going more towards the luxurious quilted leather styling that has become popular in recent years among some, but I personally prefer a plainer design like that of the Daily Drive Camera Bag.
You can find the Matador Noir on Amazon and the Daily Driver Camera Bag is also on Amazon, but currently not available. Vi-Vante also has an Amazon Webstore where you can find other products from them. Vi-Vante is very much a welcome luxury brand upstart and I hope they can keep there quality high and prices reasonable compared to the competition in the years to come.