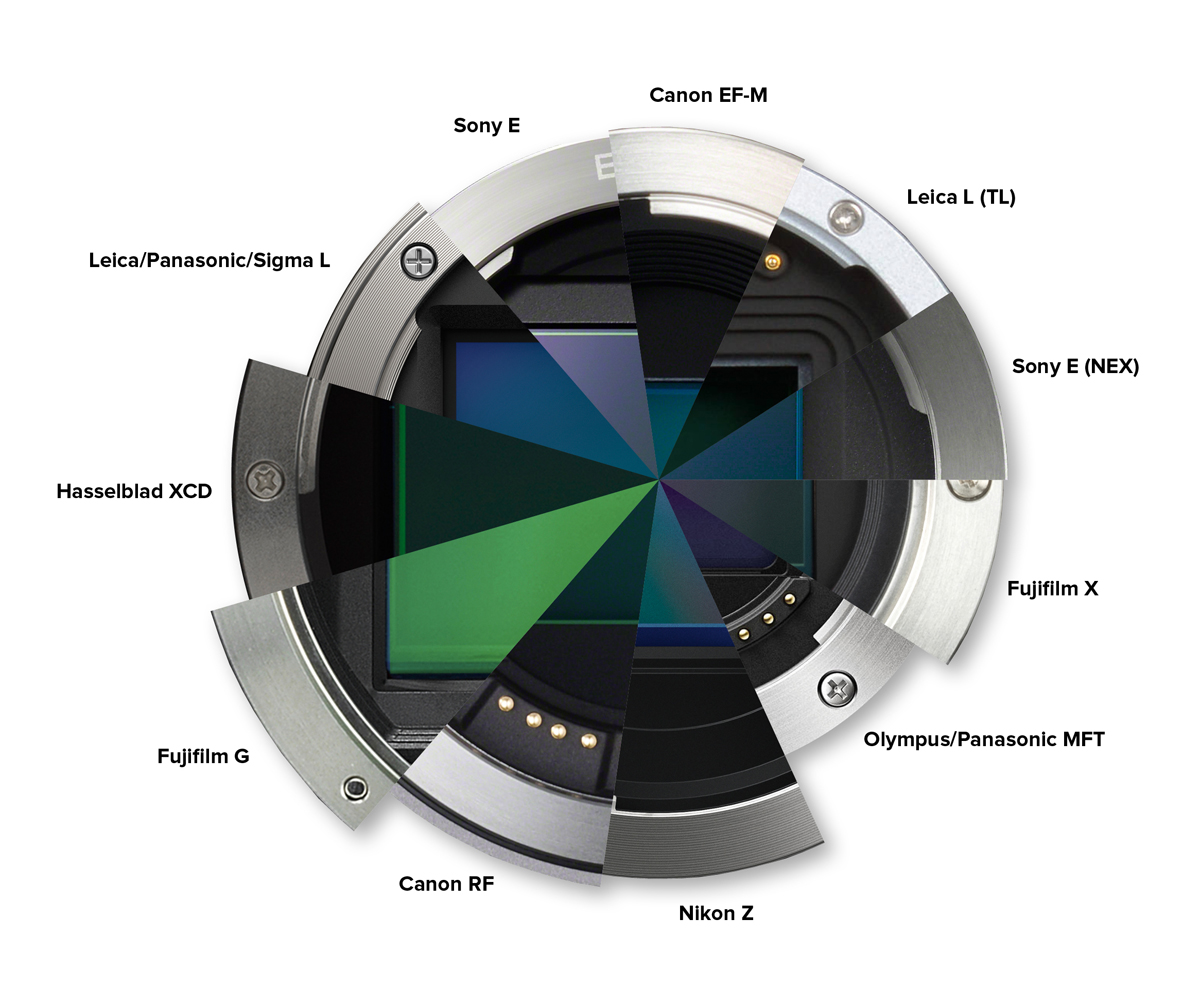 Profifoto and Docma have taken Fujifilm's value angle to heart from the Fujifilm X Summit by trying to uncover Fujifilm's originally calculation with the following formula:
Value Angle = 2 × arctan ((2 × Pad Ratio) / (Port Diameter – Sensor Diagonal))
The problem is their calculations do not match with Fujifilm's results any way beyond the flange back number.
If we look carefully at Fujifilm's slide X-Mount has a flange back of 17.70 on both sides, but Fujifilm claims a value angle of 41.15 while Profifoto claims 48.08 and Docma rounds with a similar claim of 48.1, which is way off from Fujifilm's slide. We can go on to look at the rest which are:
Fujifilm Calc VA 41.15 flange back 17.70
Other Calc VA 48.08 flange back 17.70
Mount A VA 24.62 flange back 20.00
Leica TL VA 54.47 flange back of 20.00
Mount B VA 33.83 flange back of 16.00
Nikon VA 40.26 flange back of 16.00
Mount C1 VA 5.50 flange back of 18.00
Sony FE VA 8.99 flange back of 18.00
Mount C2 VA 50.01 flange back of 18.00
Sony NEX VA 52.89 flange back of 18.00
It looks like Profifoto and Docma calculated their number incorrectly, but at least we now have a list of the mounts that Fujifilm was comparing themselves too, but there might be some kind of correlation between the two results. The take away is that Fujifilm always calculated themselves higher than the competition while Profifoto and Docma slanted their calculations towards the competition.
To summarize I do not believe any of these numbers should matter to photographers, but it might make engineers lives easier when trying to design extreme lenses with maximum image quality. It could also make optics more affordable if their designs are simpler. Digital camera have been more than good enough for years now and they still continue getting better by adding features today that we couldn't have dreamed of in the past. At least we now know the exact cameras Fujifilm used in their Value Angle comparison.
Follow Fujiaddict on Facebook, Twitter, Instagram, and YouTube
Plus our owners' groups
Fujifilm GFX Owners Group
Fujifilm X-H Owners Group
Fujifilm X-T Owners Group
Fujifilm X-Pro Owners Group
Fujifilm X-E Owners Group
Fujifilm X-A Owners Group
Fujifilm X100 Owners Group