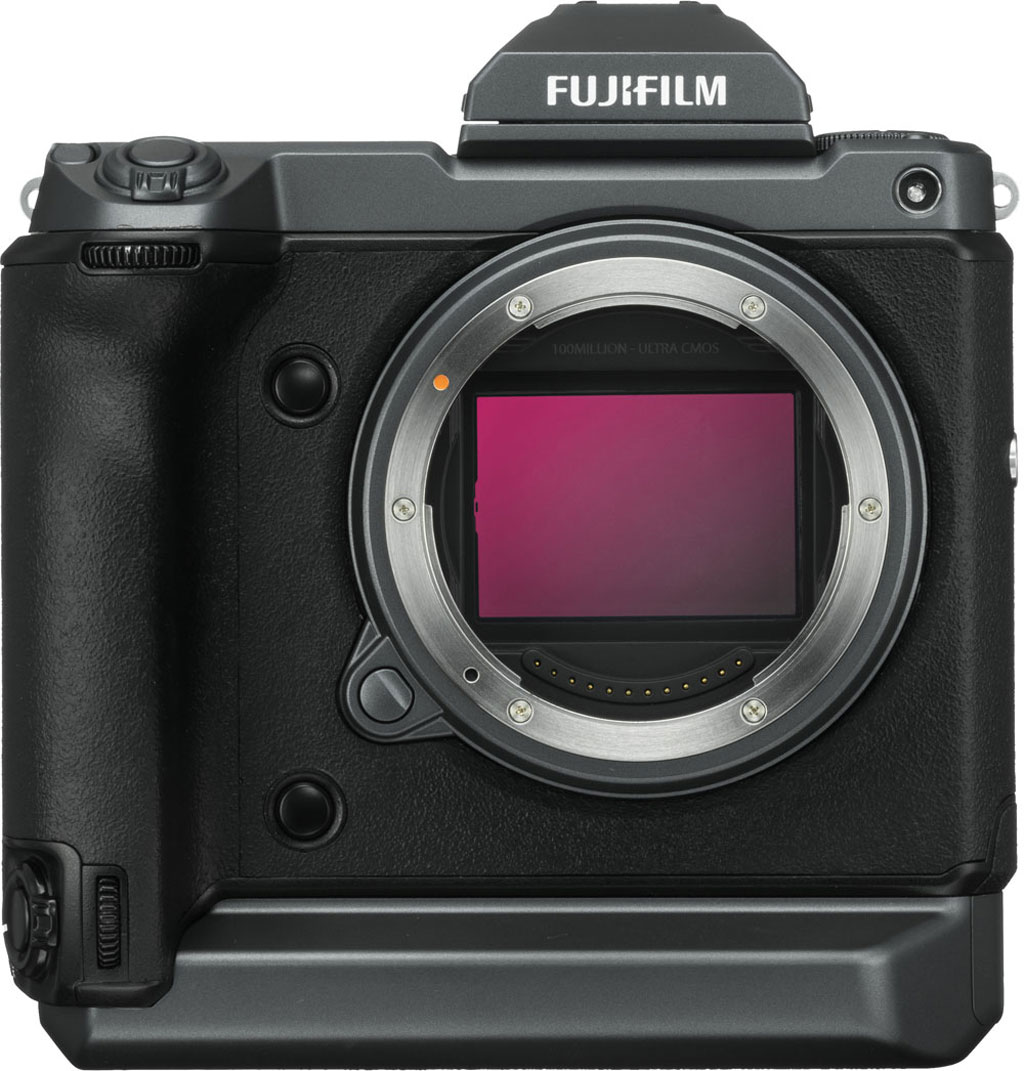 I know some will say that cameras like the Fujifilm GFX are nitch cameras, but the price of the Fujifilm GFX50S has come down quite a bit and the Fujifilm GFX50R specials are compelling for owners of high-end photographic equipment. The Fujifilm GFX 100 Megapixel is a statement and I have a feeling others like Canon and Nikon will follow with their large mounts and a one size fits all approach like Sony has for Full Frame and APS-C when the technology comes down in price.
So here is what we know so far about this crazy halo camera. I kind of wish they maintained more of their APS-C aesthetic, but the GFX line has mainly been targeted at Canon/Nikon photographers and medium format customers that are paying too much.
Release Info
May 23rd official announcement
Some local shops already have lists
Should be just south of $10,000
Shipping June
The Body
The smooth covering is going to turn into a textured one that is similar to other Fujifilm cameras
The feel of the camera will be similar to a D5 or 1DX with a fast prime
Fewer dials than the GFX50S with a 3 position Stills/Movie/Multi-Exposure switch
Center button on top controls drive
EVF will perform better than on GFX50S with a 5.76M-dot interchangeable EVF & Tilt Adapter
Focus mode button on the left instead of right
Playback now on the lower right of the screen instead of on top of the hump which is now greatly reduced thanks to the batteries being located in the grip
No 4-way controller
OLED Ribbon on the back display under the LCD
Tilty touch reach display like GFX50S
Same NP-T125 Battery as GFX50S
400 shots per battery and since the body takes two it will get 800 shots per charge
Dual SD cards and might move to XQD/CFExpress in the future
I/O for mic/headphone jack/HDMI/USB-C 3.0/PC Socket and more
Very Nikon/Canon like shutter
Safe to use down to -10°C
Tech
IMX461 102MP BSI sensor
Should be safely above 12 stops of dynamic range
16-bit RAW
Full sensor PDAF coverage
PDAF down to -2 EV at f/2
5 Stops of IBIS allowing for hand holding GF45mm f/2.8 shots at 1/20 – 1/6s successfully
Sensor-shift might come in the future via a firmware update (gigapixel photos anyone)
4k 30p no crop
Internal 10-bit 4:2:0 video and 10-bit 4:2:2 externally
h.265 codec at 400mbps
50%+ faster AF than original GFX50S (GFX50S performed like X-T1 so maybe X-T2 level AF performance)
I have some Leica stuff left to sell to help fund my GFX100 purchase if anyone is interested, feel free to contact me directly. We have less than 3 days left until the announcement. It should be an exciting one and don't forget there are a lot of used GFX50S/GFX50R out there right now. Mine sold in less than 24hrs so the used market is moving quickly at this time.
Make sure you come back on May 23rd for our live blog of the announcement!
Fujifilm GFX News, Rumors, and Collaboration
Fujifilm GFX Owners Group
Fujifilm GFX Page
Follow Fujiaddict on Facebook, Twitter, Instagram, and YouTube
Fujifilm GFX100 (May 23rd): B&H Photo / Amazon / Adorama
Fujifilm GFX50R: B&H Photo / Amazon / Adorama
Fujifilm GFX 50S: B&H Photo / Amazon / Adorama