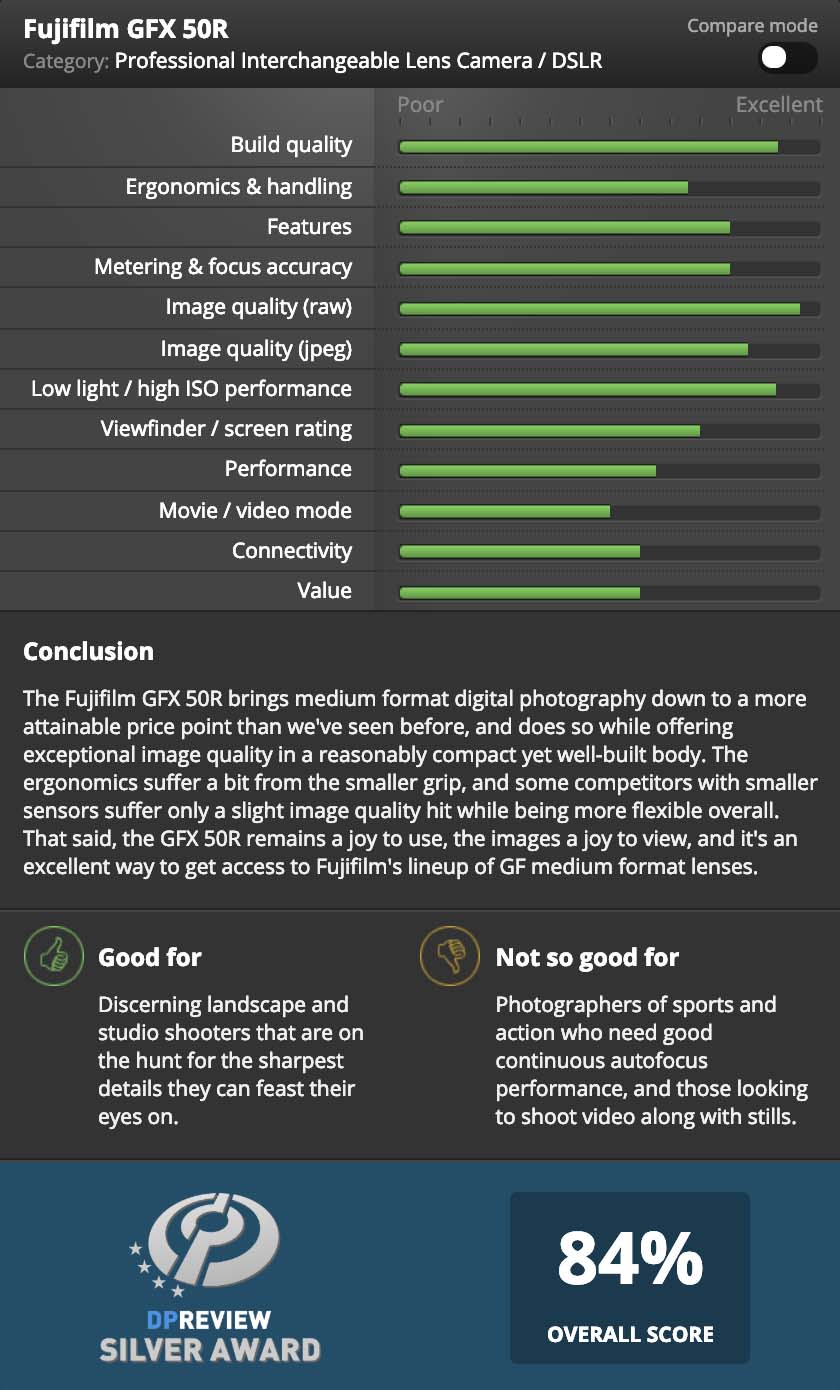 The Fujifilm GFX50R did well in DPR's testing and only lost out of the GFX50S for ergonomics, but it pulled ahead in value. GFX as a system is off to a great start and I can't wait to get my hands on the Fujifilm GFX100 later this year.
What we like
What we don't

Superb image quality
High resolution and extensive dynamic range
GF lenses are impressive
Least expensive medium format system
Excellent JPEG engine
Easy-to-use Wi-Fi

Fewer direct controls than 50S
Significant rolling shutter in e-shutter mode
Video performance is disappointing
Autofocus relatively slow
You can view the complete review here.
Fujifilm GFX News, Rumors, and Collaboration
Fujifilm GFX Owners Group
Fujifilm GFX Page
Follow Fujiaddict on Facebook, Twitter, Instagram, and YouTube
Fujifilm GFX50R: B&H Photo / Amazon / Adorama
Fujifilm GFX 50S: B&H Photo / Amazon / Adorama