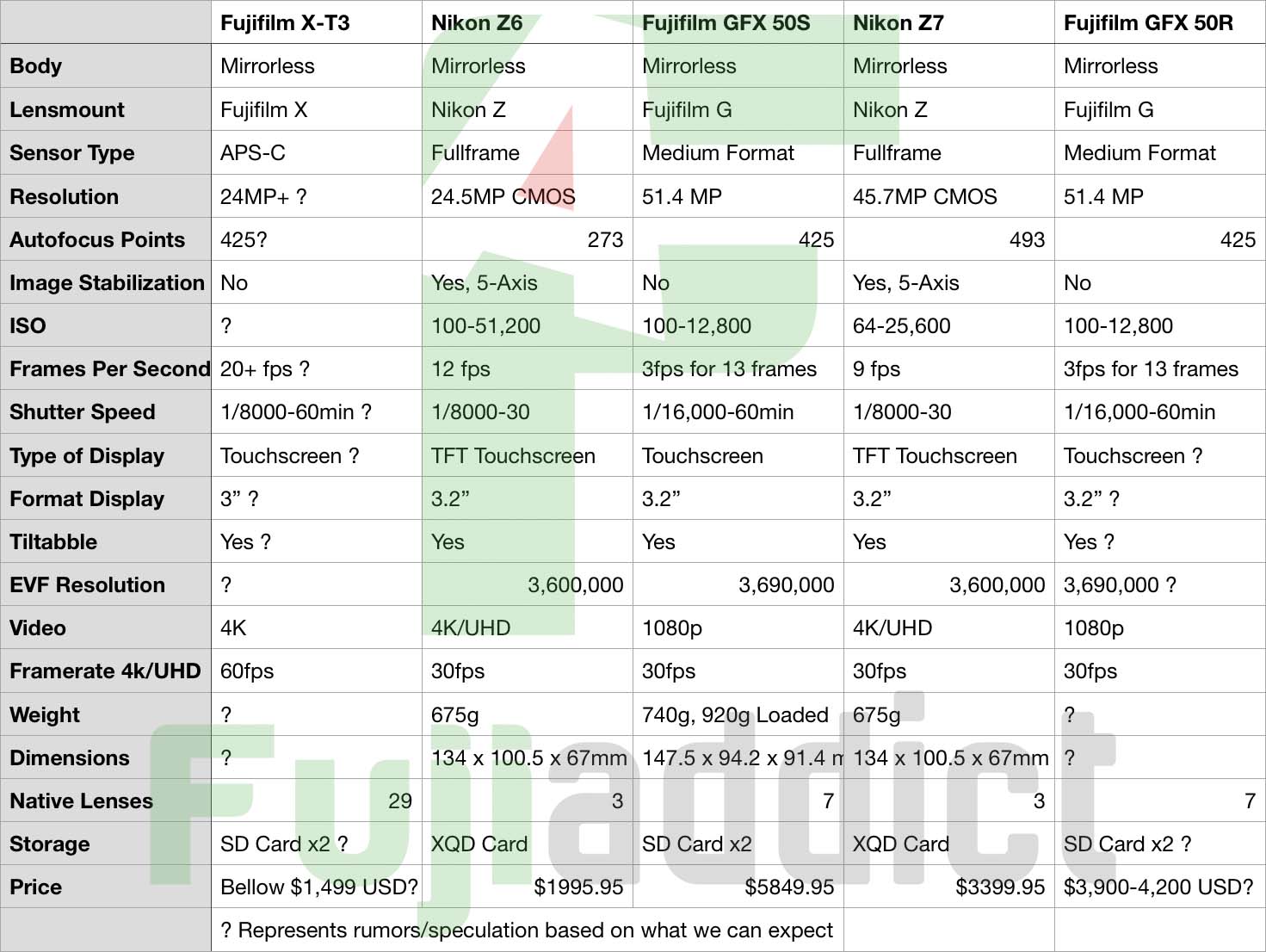 The Nikon Z system has been announced officially and after the launch, many that have used the camera are calling it a satisfactory competitor for the Sony a7III and a7RIII, but what about Fujifilm's line up in the near future? The GFX and X-T3 compare quite well with the Nikon Z6 and Z7, but the X-T3 should be significantly less expensive, while the Fujifilm GFX is more expensive, even with the Fujifilm GFX 50R coming.
It sounds like Nikon has incrementally improved Sony's designs, but they have only announced the development of 12 native lenses by 2020, while Fujifilm and Sony will safely continue their native glass lead. I am sure many fans of Nikon cameras will happily wait and adapt glass in the meantime, but Fujifilm and Sony users will likely wait for a few generations to come out before considering picking one up. The new Nikon Z is a good start, but it's specs are too close to cameras you can already purchase today and if Nikon wait's 4 years to update the new Nikon Z they will be 2-3 generations behind Fujifilm and Sony when they release the Nikon Z Mark II.
Join our Fujifilm GFX Owners Group /Fujifilm X-T Owners Group, also follow the Fujifilm GFX Page to get more tailored news on Facebook and follow Fujiaddict on Facebook and Twitter.
Fujifilm GFX 50S: B&H Photo / Amazon / Adorama
Nikon Z7: B&H Photo / Amazon / Adorama
Fujifilm X-T2: B&H Photo / Amazon / Adorama
Nikon Z6: B&H Photo / Amazon / Adorama