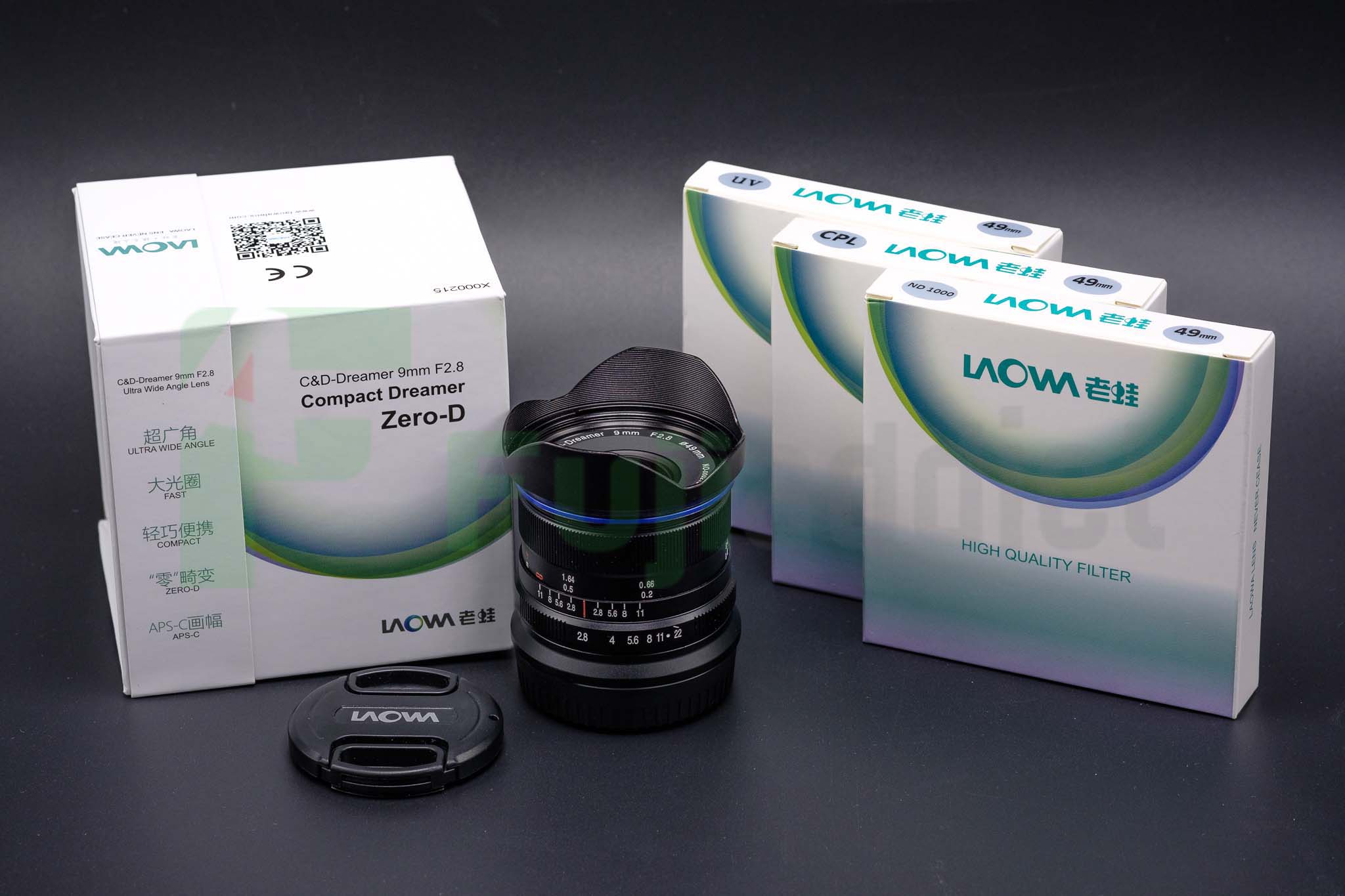 I received my Laowa 9mm f/2.8 Zero-D the other day along with the welcome kit and it seems to be a well built light lens, but it has an extremely light feel to it compared to the Samyang 8mm f/2.8 Fisheye II that I usually use for wide photos. Both lenses are very similar in size, but the Samyang 8mm f/2.8 has a fixed hood, while the Laowa 9mm f/2.8 Zero-D does not.
The next new moon is in 20 days, so that is likely the first opportunity I will have to use this lens. Maybe I will try to reshoot my Tesla Model 3 GFX photo from the last new moon with the Fujifilm X-H1 or X-T2. I have to say that the fit and finish of the Laowa 9mm f/2.8 Zero-D is making me excited for the Laowa GF 17mm f/4 that is coming, because it will give me a few more seconds exposure for astrophotography, but I wish the 17mm were a little faster.
Follow Fujiaddict on Facebook, Twitter, Instagram, YouTube, and Twitter.
Laowa 9mm f/2.8 Zero-D: VenusOptics / B&H Photo / Adorama and soon at Amazon
Samyang 8mm f/2.8 Fisheye II: B&H Photo / Amazon / Adorama