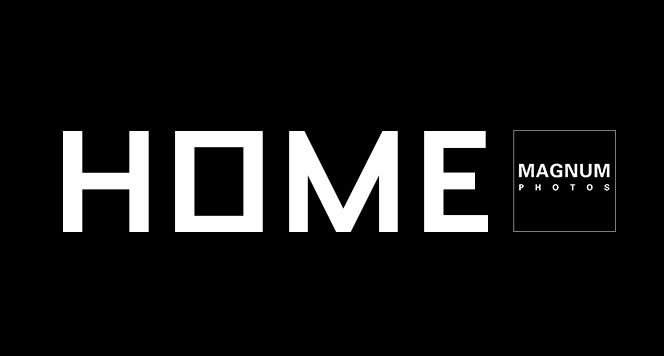 It looks like Fujifilm has finally formally announced the completion of the Magnum Home project, which we have been following for a while. FujiAddict first started following the project back in September when the 0rigional artists were announced. We then followed up in December and January as the Youtube channel began to accelerate.
The physical aspect of the Home project at the Milk Gallery in New York kicks off March 2-14th, which was reported back in January, but the gallery still doesn't have a page for the exhibit on their website. Fujifilm has some special events scedualed for this opening that includes talks, photowalks, a free check and clean, and more. From there the exhibit will travel to London, Paris, Tokyo, Koln, Italy, and China. You can read more below.
FUJIFILM AND MAGNUM PHOTOS COLLABORATE ON INTERNATIONAL PHOTO PROJECT
Sixteen Magnum Photographers Express Poetic Portrayals of "HOME"
Valhalla, N.Y., February 1, 2018 – FUJIFILM North America Corporation is excited to announce its collaboration with Magnum Photos on an international photography project that explores the subject of "HOME."  Magnum Photos represents some of the world's most celebrated photographers whose artistry combines an eye for documenting current events while taking on the role of storyteller. For over seven decades, Magnum Photos has delivered photos of the highest quality from around the world across a wide array of topics.
The "HOME" project was launched when Magnum Photos and Fujifilm invited sixteen Magnum Photographers to create visual short stories, portraying the complex meaning of what "HOME" is in each photographer's own style. The photographers set out to consider the theme and were given an open brief to explore this subject. Photographers were provided the mirrorless medium format FUJIFILM GFX 50S camera system and/or various FUJIFILM X Series digital cameras to produce their individual visions of the concept of "HOME."  "HOME" is the project that unites curiosity, art, and photojournalism to tell the stories closest to the hearts of these sixteen Magnum photographers.
"This global collaboration celebrates world-renowned artists and the distinguished photographic tools we produce to help them create timeless works of art," says Yuji Igarashi, General Manager of the Electronic Imaging Division & Optical Devices Division at FUJIFILM North America Corporation. "FUJIFILM Corporation is proud to empower this project and give the concept of 'HOME' new perspective."
The project showcases just how different the idea of "HOME" is, despite it being a universal concept. A few photographers depicted "HOME" as a return to their childhood, while others focused on the geographical aspects of the topic. The versatility of the GFX system allowed the Magnum photographers to explore the notion of "HOME" in a variety of ways.
Of the sixteen Magnum photographers, six either shot their photographic "HOME" projects in the United States, or are based in the United States. Those photographers – Chien-Chi Chang, Elliott Erwitt, David Alan Harvey, Alessandra Sanguinetti, Alec Soth and Alex Webb – take us on their personal journeys that depict and reflect their unique ideas of home, beyond the physicality of space.
International Traveling Exhibition Debuts in New York City
The outcome of the "HOME" project is a global traveling exhibition of the photographers' work to be featured in ten cities around the world accompanied by a comprehensive photo book. The kick-off is scheduled for March 2-14, 2018 at Milk Gallery in New York City. All color prints at the exhibition will feature Fujicolor Crystal Archive paper. The exhibition will also include a variety of photo events – many of which are free to the public. Lectures from renowned Magnum photographers including David Alan Harvey, Mark Power and Alex Webb are scheduled between March 3 and March 14. Other special events include a Curator's Tour led by Pauline Vermare, "HOME" Curator and Cultural Director of Magnum Photos as well as a High Line Photo Walk at one of New York's greatest park attractions led by Fujifilm in partnership with FUJIFILM Premier Dealer, Foto Care.
Additionally, Fujifilm will be holding free "Check and Clean" services open to the public for all X Series and GFX system bodies and lenses on select days to coincide with the "HOME" exhibition. "Check and Clean" services include updated firmware (if available for model), sensor cleaning (interchangeable X Series and GFX cameras only), and a general focus and function check. Details regarding photographers, exhibition locations, and localized programming can be found at HOME-Magnum.com.
To learn more about the process behind the pictures, visitors are welcome to dive deeper at HOMEProjectVideos.com.
via Fujifilm USA