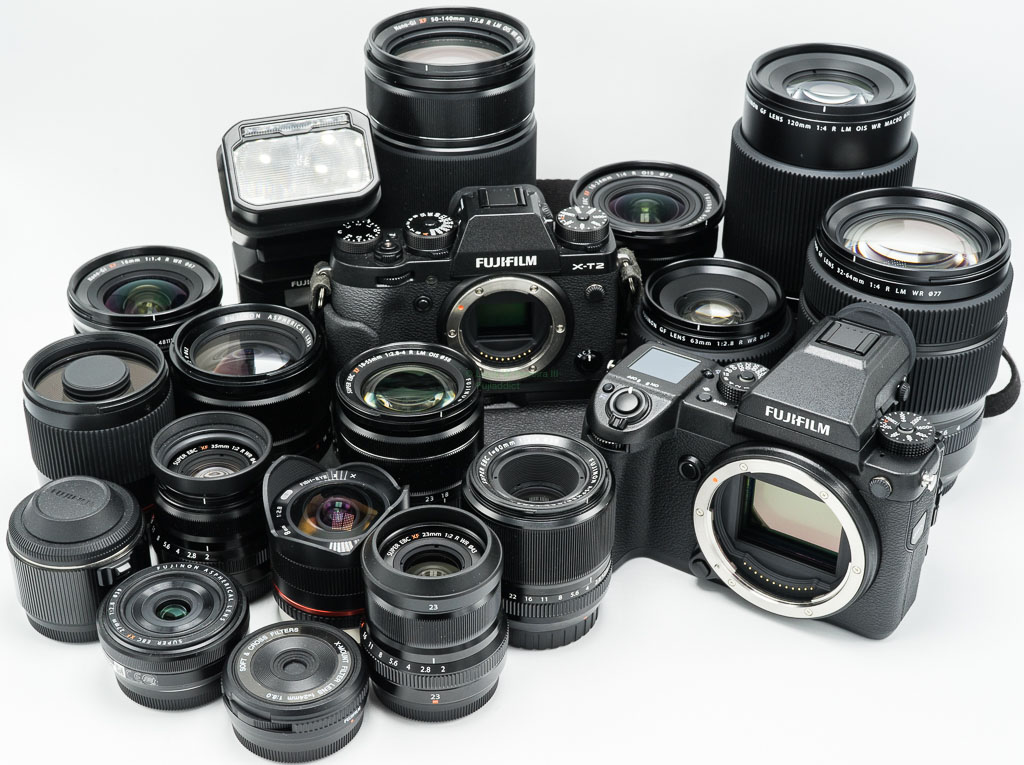 I already leaked the full Fujifilm X-T3 rumor over a month ago, but I received some E-mails from readers that might have missed it the first time around. I try not to repost my rumors for SEO and clicks, but sometimes others post them much later from a "trusted source" with tweaks to make them appear new. Many cameras that launch at Photokina come out around the end of that year or beginning of the following etc… You can see a timeline of our list of leaked cameras below again, which I originally created here.
2018
Fujifilm X-H1 Expected February 2018

IBIS
Max Framerate 4K :30fps. X-H1's Max Framerate HD :120fps
Higher quality video than X-T2
exposure compensation button instead of exposure compensation Dial
Sub Monochrome LCD Monitor
Fujifilm WP-126s battery
much bigger and deeper hand grip
same processor as X-T2
in X photographers hands today
dust and weather-resistant body
camera for both videographers and photographers
between $1900 and $2200

Fujifilm X80 will likely become XF10 due to a name change Launch date unknown
Fujifilm X-T100 Q1

include new XC 15-45 kit lens
Q1 is an opinion from source

Fujifilm GFX 50R Photokina 2018 (September 25 – September 30)

Price between $3,900 to $4,300
50MP sensor still
Range Finder Medium Format Mirrorless İntercangeable Lens Camera
Announcement or shipping ( which one is not clear ) will be at  Photokina 2018
Basically X-Pro version of GFX 50S

Fujifilm X-T3 Photokina 2018 (September 25 – September 30)

New Processor
Max Framerate 4K : 60 fps (which of course means new sensor)
The info above came entirely from my source and a little from nokishita kicking things off with some leaked info about the Fujifilm X-H1. Sure you can make some logical inferences from it and I could make some safe bets along with throwing some ranges out there, but I like to present my readers with the facts as I receive them, which is why I share portions of the E-mails I receive along with the rumors I post. It shows exactly the words my source used to relay the information, which could be a little off if English isn't their first or primary language etc… Feel free to keep letting me know about rumors you come across and if you have any new details feel free to contact me with them too. I should also give credit to Letsgodigital because they have sent me a few patents, which aren't relevant to this post, but it is always appreciated when sites help facilitate the spread of accurate Fujifilm information.
Please don't forget to follow us on Facebook, Twitter, Instagram
Plus our owners' groups
Fujifilm GFX Owners Group
Fujifilm X-H Owners Group
Fujifilm X-T Owners Group
Fujifilm X-Pro Owners Group
Fujifilm X-E Owners Group
Fujifilm X-A Owners Group
Fujifilm X100 Owners Group