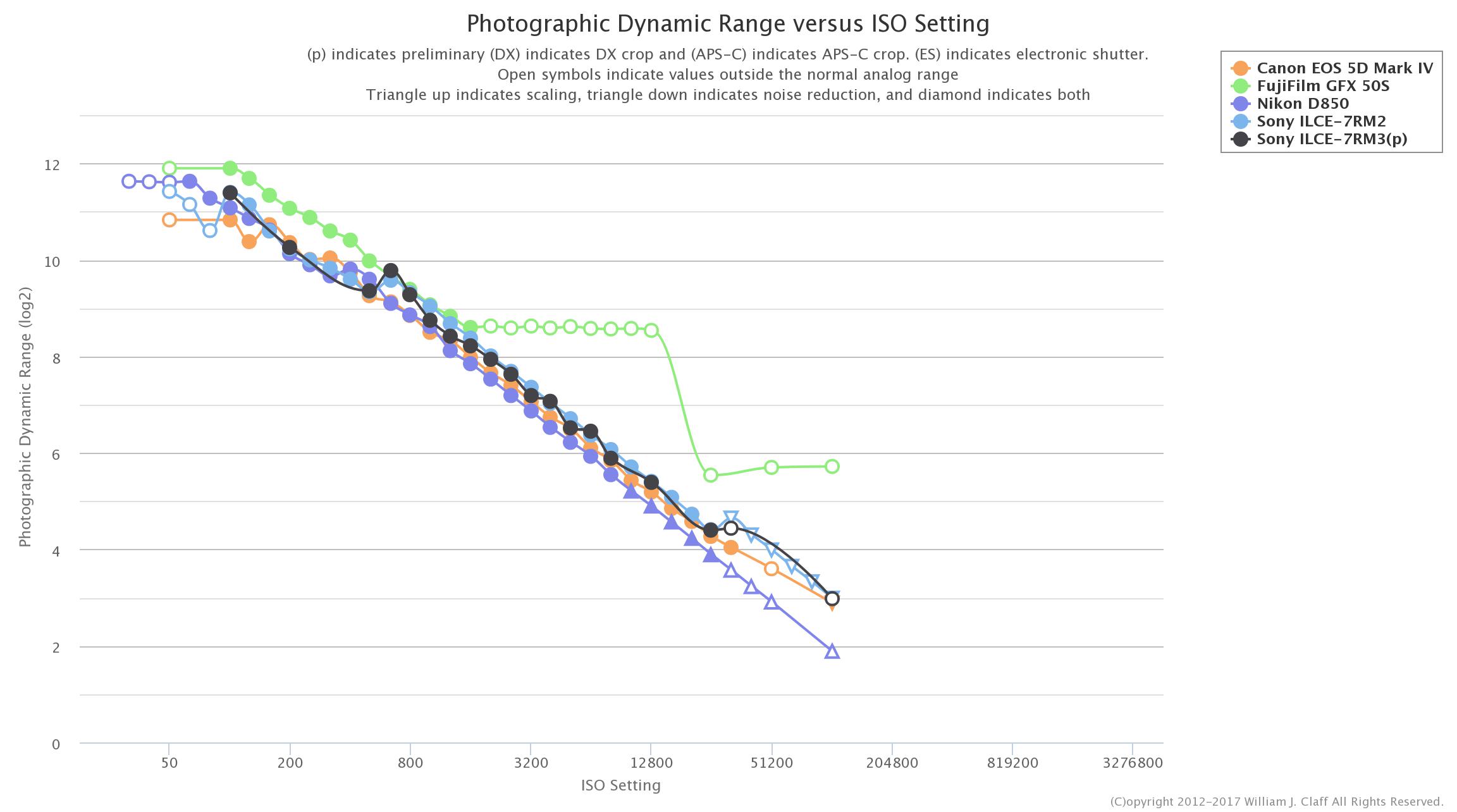 Photons to Photos Preliminary dynamic range results have been released and they are certainly disappointing for Sony fans if you're not familiar with the site, which always skews conservatively. You can expect the Sony a7RIII to perform slightly better when final results are available, but it's unlikely it will surpass the GFX, which makes me wonder where Sony gets their 15 stops of dynamic range measurement from. It's very interesting that Sony's claimed dynamic range improvements are not showing up in initial testing. You can manipulate the results here.
This after we have had a very engaging discussion about photography techniques based on the flawed sharpness comparison test the other day. The Fujifilm GFX Owners group became filled with examples of eye crops better than image resources ranging from X-Series to GFX cameras. While I can appreciate the conditions under which Image Resource probably had to take these photos their technique was flawed and demonstrates why it's important for bloggers to actually own and use the cameras they review. Not every camera does the work for you like the Sony a7RIII. The Fujifilm GFX 50S is a camera that takes fines to obtain maximum resolution.
Join our Fujifilm GFX Owners Group which is growing rapidly, also follow the Fujifilm GFX Page to get more tailored news on Facebook and follow Fujiaddict on Facebook and Twitter.
Fujifilm GFX 50S: B&H Photo / Amazon / Adorama
Sony a7RIII: B&H Photo, Amazon, Adorama
Nikon D850: B&H Photo / Amazon / Adorama
Canon 5D Mark IV: B&H Photo / Amazon / Adorama