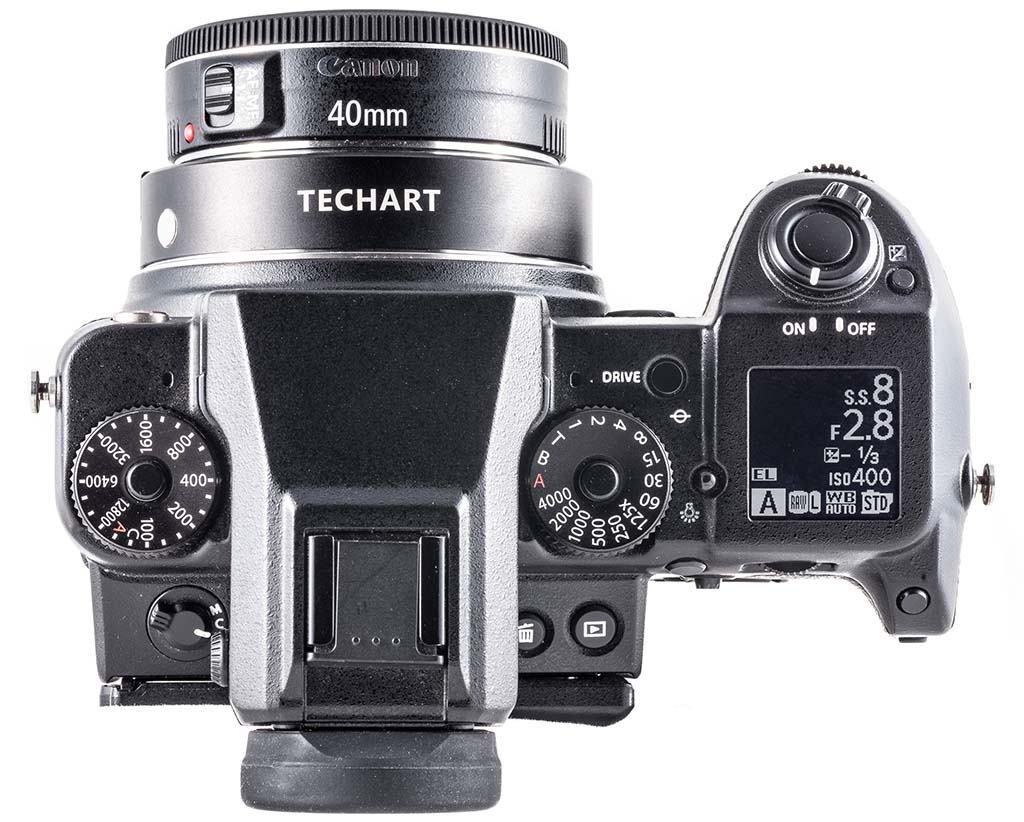 World's First Autofocus Adapter for Canon EF lens & Fujifilm GFX camera
PRODUCT HIGHLIGHTS
– Support Autofocus for most Canon EF & Sigma EF lenses
– Support Automatic Aperture control from Fujifilm GFX body
– Support Lens Image Stabilisation (IS)
– Transfer EXIF data to camera
– Firmware upgradable via Micro USB plug
– Aluminium finishing, brass bayonets and streamline design.
– Powered by camera body
Will start delivery from mid October onwards.
Techart Canon EF Lens to Fujifilm GFX Autofocus Adapter (EF-GFX)
$499.00
AUTOFOCUS YOUR FAVOURITE CANON EF LENS
Techart EF-GFX adapter allows you to replicate the autofocus experience of Canon EF lens on the Fujifilm GFX 50S. The autofocus speed and accuracy is very close to using the lens on Canon camera bodies.
CONTROL THE LENS APERTURE ON CAMERA
Techart EF-GFX adapter allows you to adjust the aperture of the lens by simply turning the dial of the camera.
SUPPORT LENS IMAGE STABILISATION (IS)
Techart EF-GFX adapter supports the Image Stabilisation of Canon EF lenses. No more shaking images with telephoto lenses.
RECORD EXIF DATA TO CAMERA
Techart EF-GFX adapter writes the focal length and aperture information into the camera. It makes post processing so much easier.
FIRMWARE UPGRADABLE
A micro-USB port is built into the adapter for firmware upgrade which means more exciting features could be unlocked in the future. Bear in mind that this adapter is developed through reverse engineering. In other words, this is may not be a perfect product but we have put all our effort to resolve as many bugs as we can encounter. The good thing is, this adapter can only be better when time goes.
STREAMLINE & MINIMALISTIC DESIGN
Our brand 'Techart' is composed of two elements, Technology & Art. The item we develop does not only perform well but it has to look good. The streamline design of the adapter matches with the camera very well.
Join our Fujifilm GFX Owners Group which is growing rapidly, also follow the Fujifilm GFX Page to get more tailored news on Facebook and follow Fujiaddict on Facebook and Twitter.
Fujifilm GFX 50S: B&H Photo / Amazon / Adorama
Fujinon GF 45mm f/2.8 R WR: B&H Photo / Amazon / Adorama
Fujinon GF 110mm F 2 R LM WR: B&H Photo / Amazon / Adorama
Fujinon GF 23mm F 4 R LM WR: B&H Photo  / Amazon / Adorama
Fujinon GF 63mm F2.8 R WR: B&H Photo / Amazon / Adorama
Fujinon GF 120 f4 R LM OIS WR Macro: B&H Photo / Amazon / Adorama
Fujinon GF 32-64mm f4 R LM WR: B&H Photo / Amazon / Adorama
Sekonic L-858D-U Speedmaster: B&H Photo / Amazon / Adorama