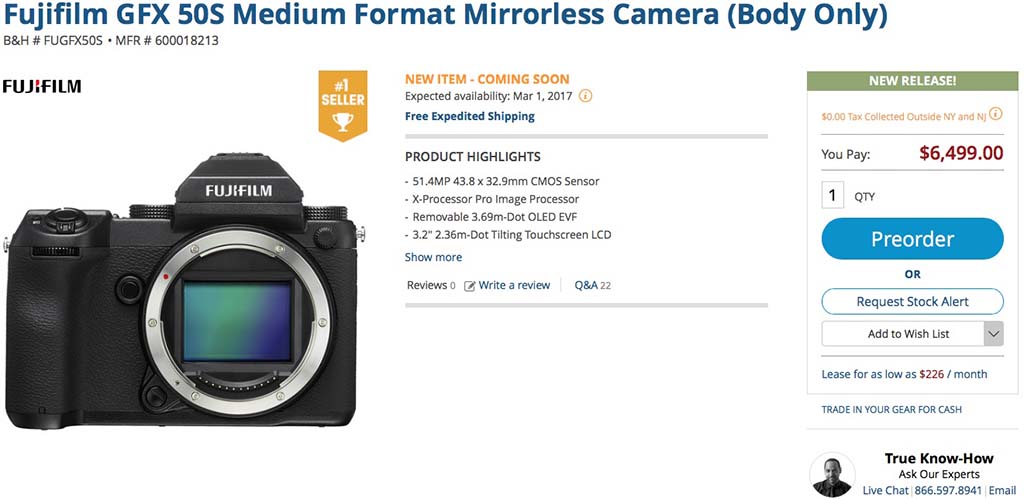 It was originally announced that Shipments would begin February 24th, but a few days ago B&H Photo changed their shipment date to March 1st, 2017 (other sites usually follow B&H). I was working on something special for Fujiaddict and LeicaRumors, along with a friend of the blog that might be moving to Fujifilm very soon, that I hope to complete before the GFX launch so I am a bit behind on the news.
Let's hope that the GFX doesn't slip much further. I am already trying to make plans for my GFX review, which will hopefully include some readers. If you're interested in participating feel free to reach out via the GFX owners group,  GFX Owners Page, FujiAddict Page, Twitter, Contact Form, Smoke Signals…
If you haven't already pre-ordered a GFX now might be a good time to get in line.