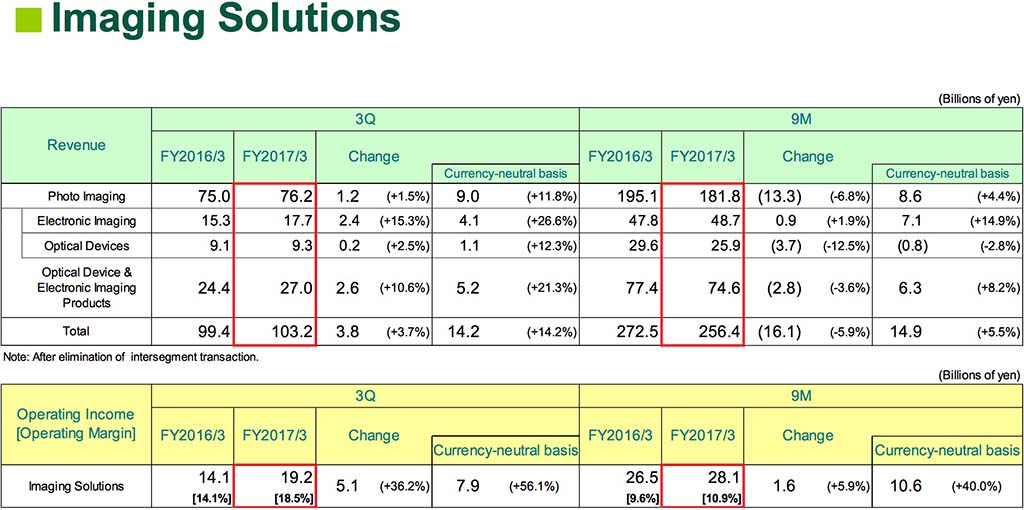 In the photo imaging business, while the overall sales decreased due to the negative impact of yen appreciation and other factors, the sales of instant photo systems such as the instax series and instax films, were strong especially in the United States and Europe. The high-value-added printing businesses such as the photobook services expanded.
 In the electronic imaging field, the sales increased due to the sales of such flagship models of the mirrorless digital camera as FUJIFILM X-Pro2 and FUJIFILM X-T2, and interchangeable lenses increased steadily.
 In the optical device field, the sales decreased due to the sales decrease of camera modules for use in smartphones.
via Fujifilm Holding