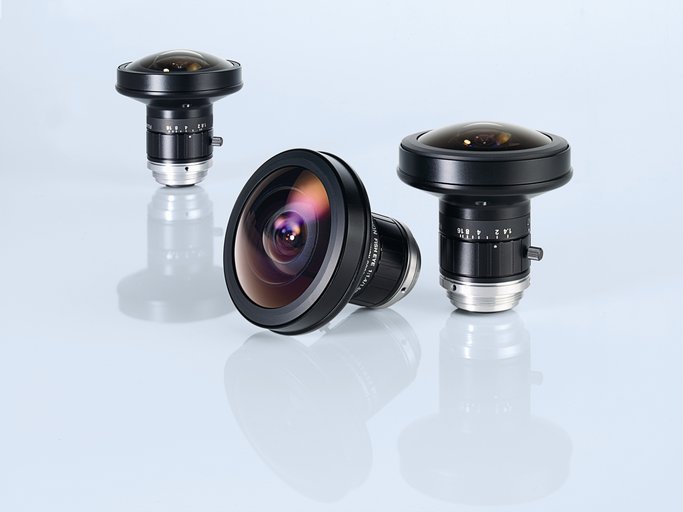 FUJIFILM Europe GmbH is happy to announce that one of Fujinon's 185° fish-eye lenses was selected as one of the key components for Facebooks Surround 360 camera system.
Virtual Reality for everyone. Virtual reality (VR) is the future of immersive entertainment, education, communication and industrial applications. Facebook has set its vision to connect the whole world within the next 10 years. Their latest coup, the Facebook Surround 360, is a 360-degree spherical camera system with open source software code AND hardware material list, from the cameras to the enclosure and optics. Thanks to their unique characteristics, Facebook has selected the FE185C086HA-1 C-Mount fish-eye lens FE185C086 as key component of the Facebook Surround 360. Thus, almost everyone can become director of a 360-degree movie take and its post processing for virtual reality applications.
About fish-eye lenses
Fujinon´s fish-eye lenses, with an angle of view of 185°, support high resolutions of up to 5 megapixels. High-qualtiy image display in imaging software has been made simple with captured images that are sharp from edge to edge, and with adoption of the F-theta system suited for uniform displaying of images. 2 Models are available to deliver effective, blindspot-free and high resolution images: FE185C057HA-1 for sensor sizes of 2/3" and FE185C086HA-1 for 1" sensors.
About Fujinon lenses from Fujifilm
Tapping into optical technologies and precision processing / assembling technologies nurtured over many years, Fujifilm offers a wide variety of Fujinon lenses. The Fujinon brand is world-renowned for its innovative and reliable products in the field of broadcast & cine lenses, binoculars, CCTV lenses, machine vision applications as well as for special custom made optical products, for example those used in digital projectors, automobiles and in many other applications.
CCTV and Machine Vision lenses: The extensive product range of Fujinon CCTV and Machine Vision lenses features the appropriate solution for almost every application. The Japanese manufacturer offers a continuously growing product range of high resolution megapixel Zoom and Varifocal lenses for security applications in HD quality. Lenses for Machine Vision are precise optics with minimized distortion for optimal image qualtiy – even in harsh environments. Special lenses round off the wide product range, like infrared-coated lenses for Day&Night, lenses for 3CCD cameras or blindspot-free 360° panomorph lenses. You no longer miss anything with Fujinon lenses.
Via Fujifilm Europe