Fujifilm always invests the resources to tweak their cameras for maximum performance, even years after launch. The new firmware coming for Fujifilm X-Pro 2 has a lot of impressive advancements that provide parity with the Fujifilm X-T2. The following are two of the big advancements coming in FW2.00.
"There were two technological advancement.
First, the live view now has extended period of display in continuous shooting. The fast response of X-Trans CMOS III and X-Processor Pro made this advancement possible. longer live-view means that AF search can be conducted for longer period of time.
Secondly, the AF search can now be processed in parallel. The breakdown of AF search is "Exposure", "Read", and then "Process". The new algorithm allows so that each step can be conducted simultaneously.  It means that  while the first AF search is being "processed", the second AF search starts to "read", and the third AF search starts the "exposure". By doing so, multiple AF search is now possible in the short interval."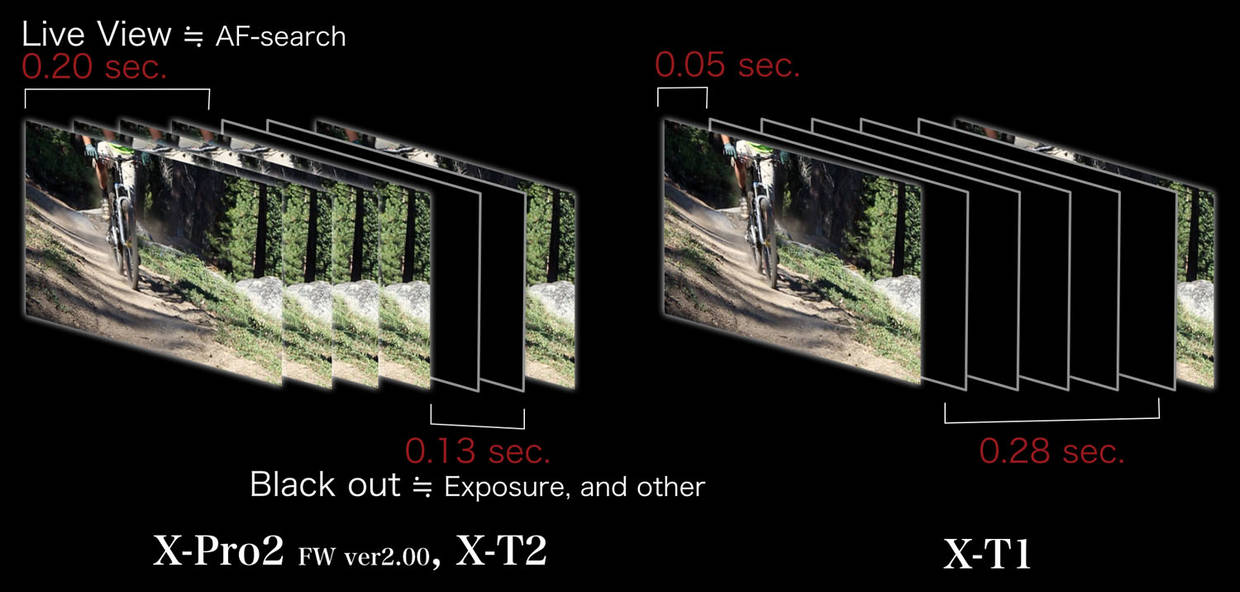 Via Fujifilm