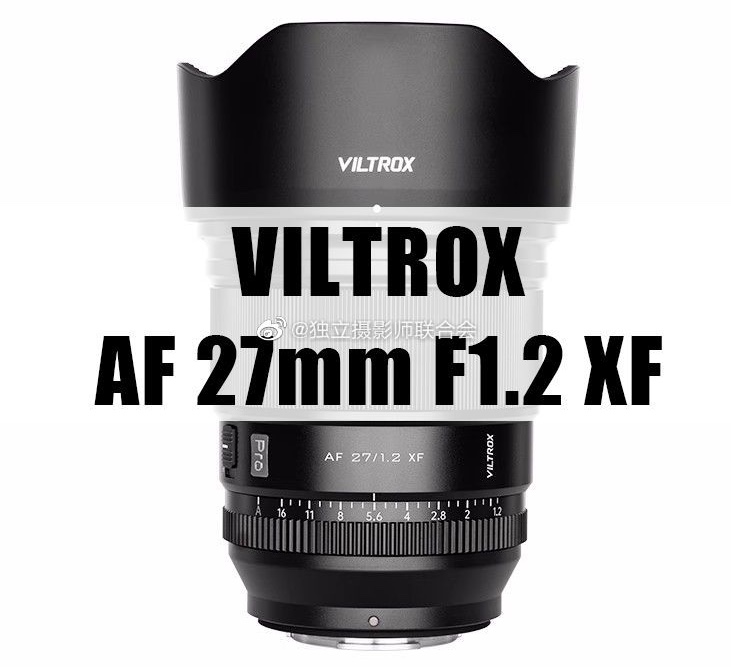 Viltrox AF 27mm f/1.2 PRO XF: B&H Photo / Amazon / Adorama
Viltrox AF 75mm f/1.2 PRO XF: B&H Photo / Amazon / Adorama
Optical Limits posted its full review of the Viltrox 27mm f/1.2 for X-mount. You can view the full review here or the excerpt below:
The Viltrox AF 27mm f/1.2 XF Pro is sharp at f/1.2 and great at medium aperture settings. As expected, the RAW vignetting is on the high side at f/1.2, but auto-correction reduces the issue to a more manageable level. Image distortions, as well as CAs, are negligible in their original form already. The quality of the bokeh is good but not flawless. The general out-of-focus rendering is very smooth in the background. However, the "cat eye" effect sets in quite early, and there's some bokeh fringing at very large aperture settings. Flare is quite well controlled for such a fast lens. The Viltrox lens isn't a king when it comes to sun stars, but given the 11 aperture blades, the designers simply focused on bokeh quality instead.

The mechanical quality of the Viltrox Pro lens is outstanding and easily on par with Fujifilm's own prime lenses. It's a tightly assembled, all-metal body with smooth, high-quality controls and fast AF (on the X-H2, at least). Internal focusing, weather-sealing, and a water-resistant coating on the front element provide protection against tough outdoor conditions.

We quite like this Viltrox lens – a lot. "Highly Recommended," and we are already looking forward to the next one.
Follow Fujiaddict on Facebook, Twitter, Instagram, and YouTube
Plus, our owners' groups
Fujifilm GFX Owners Group
Fujifilm X-H Owners Group
Fujifilm X-T Owners Group
Fujifilm X-S Owners Group
Fujifilm X-Pro Owners Group
Fujifilm X-E Owners Group
Fujifilm X-A Owners Group
Fujifilm X100 Owners Group