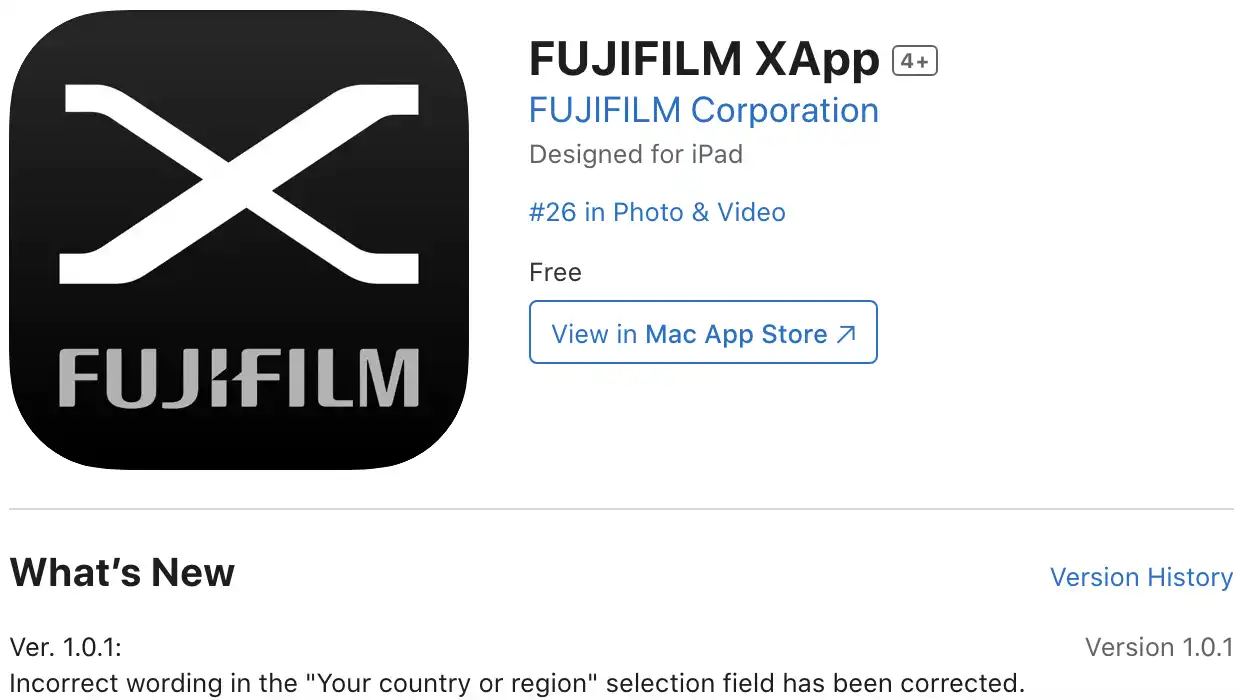 It turns out that the bug that cause the XApp to be pulled the other day was something pretty silly.
"Ver. 1.0.1: Incorrect wording in the "Your country or region" selection field has been corrected."
Anyways I am glad the app is back and it has been working great for most people including myself. While I never had any issues with the other App the new app certainly streamlines the whole process. Also more cameras will get firmware updates to support the XApp in the future including the GFX100.
Fujifilm X-S20: B&H Photo / Amazon / Adorama
Fujinon XF8mm f/3.5: B&H Photo / Amazon / Adorama