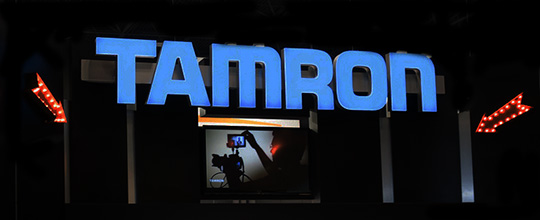 Tamron is building a new plant in Vietnam that will cost 4 billion yen to complete and should be finished by 2025. Below is the translated pdf of the announcement. The document is a bit jumbled, but all of the details can be found.
Notice on Construction of New Plant in Vietnam
We are pleased to announce that we have decided to build a new plant in Vietnam. It will be. Ki

1.Purpose of construction
We have production bases in Aomori Prefecture in Japan, Foshan City in China and Hanoi City in Vietnam overseas.We will establish a new plant in Vietnam as a new production base in order to respond to expansion, strengthen our stable supply system including supply chains, and strengthen our ability to respond to costs. The Company has decided to further strengthen the production system of the entire Group.

Through the construction of the new plant, we will flexibly respond to changes in the market and customer needs, further expand our business, and increase corporate value by realizing sustainable growth.We will continue to strive to improve the quality of our products and services.

2.Outline of Construction of the new plant
(1) Name Tam Long Vietnam -Thang Long Factory (tentative)
(2) Place Current In the third Thang Long Industrial Park of the Socialist Republic of Vietnam
(3) Raw Production Products Eye lens Interchangeable lens for interchangeable cameras, automotive lenses, surveillance lenses, etc.
(4) Throwing Suke Approximately 4.0 billion yen (planned)
(5) Wear Construction 2023 year 10 month (planned)
(6) Income Motion Open 2025 year 1 month (planned)
(7) Engineering Place Rules About 25,000 square meters of land

3.Future Outlook
The impact of this transaction on consolidated financial results is immaterial.We will promptly notify you of any matters that need to be disclosed in the future. over.
Tamron 17-70mm f/2.8 Di III-A VC RXD:
B&H Photo / Amazon / Adorama
Tamron 18-300mm f/3.5-6.3 Di III-A VC VXD:
B&H Photo / Amazon / Adorama
Tamron 150-500mm F/5-6.7 Di III VC VXD:
B&H Photo / Amazon / Adorama
Follow Fujiaddict on Facebook, Twitter, Instagram, and YouTube
Plus, our owners' groups
Fujifilm GFX Owners Group
Fujifilm X-H Owners Group
Fujifilm X-T Owners Group
Fujifilm X-S Owners Group
Fujifilm X-Pro Owners Group
Fujifilm X-E Owners Group
Fujifilm X-A Owners Group
Fujifilm X100 Owners Group
via Sony Addict